Bradley Wiggins hopes his development team will find the next British superstar
Sir Bradley Wiggins tells the Festival of Marketing he hopes his new development squad will drive him for the next 10 years while finding the best in British talent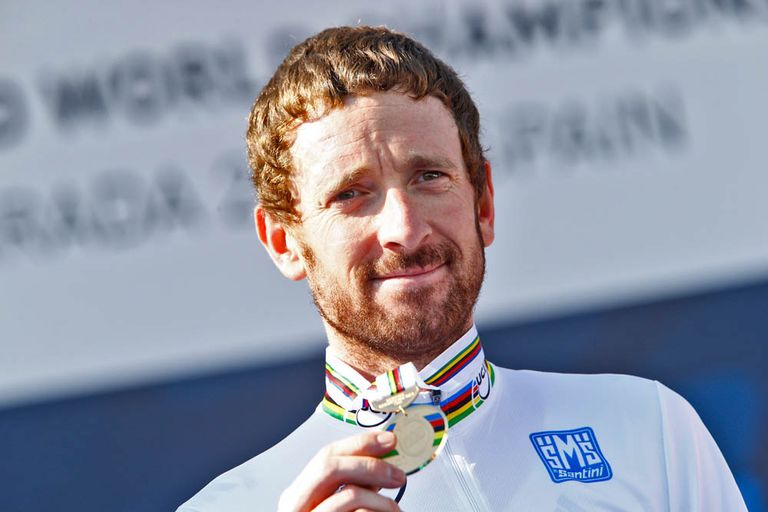 (Image credit: Watson)
Sir Bradley Wiggins hopes the development team he is creating with Team Sky will help "find the next Bradley Wiggins or Chris Hoy".
Speaking at the Festival of Marketing event in London, the 2012 Tour de France winner said the project will help drive him when his riding career comes to an end, and sees the team coming to fruition next season.
He said: "Next year I would love to have my own team which we are in process of setting up. It will basically will be the guys I am going to try to win that gold medal with.
"And that team will facilitate a programme, and a training programme, which will basically give us the best possible opportunity of winning that gold medal."
"Long term, post-Rio, obviously the word legacy gets thrown around a lot in the wake of the Olympics but I'd love to find the next Bradley Wiggins or Chris Hoy.
"That is something that I think would really drive me for the next 10 years. That is kind of what the start of this team is about; it's that grassroots, the future of the sport and finding the next champion."
Wiggins also admitted he is still in negotiation with Team Sky regarding a contract for next season, stating that Paris-Roubaix in April is high on his list of priorities.
"We're in negotiations with Sky at the moment," he said. "Obviously I have come off the back of winning the world [time trial] championship six weeks ago. That was sort of the final nail in the road coffin as it were.
"I really want that fifth Olympic gold. So working back from that I'll stay with Team Sky - hopefully - and try to win something like Paris-Roubaix, which is a completely different challenge to the Tour de France."
Source: Telegraph
More on Sir Bradley Wiggins
Former Hour Record holder Ole Ritter thinks Bradley Wiggins could hit the 55-kilometre mark for the iconic record
Sir Bradley Wiggins says he couldn't have imagined the current interest in cycling when he started his career in the
It could only be Wiggo's
Team GB's Shane Sutton remains unfazed by key Australian team pursuit riders returning home from Europe to concentrate on Rio