Bernard Hinault claims Lance Armstrong has become stain on 'glorious cycling memories'
Five-time Tour de France winner Bernard Hinault says he wouldn't talk to Lance Armstrong if presented with the opportunity.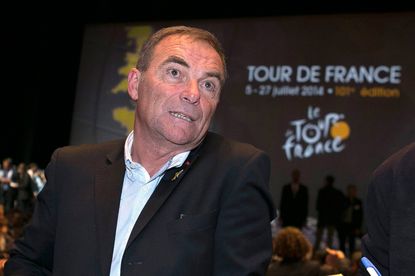 (Image credit: Graham Watson)
Bernard Hinault admits he would not talk to Lance Armstrong if he were to meet him, claiming the American has 'become a stain on his glorious cycling memories', according to AFP.
The five-time Tour de France winner, who turns 60 on Friday (November 14) believes Armstrong's actions have given cycling an unfair reputation, with the sport always under the spotlight.
"They should look at all sports," he told AFP. "Cycling is no more rotten than the others. People are always picking on cycling."
"If I met [Armstrong] today I would not talk to him. I would not even say hello."
As for his own cycling memories, Le Patron - the last French winner of the Tour - admits his achievements have given him a dream life; one he would not change for anything.
After retiring at the age of 32 to take up a public relations role with Tour de France organiser ASO, Hinault gave up the opportunity to win an unprecedented sixth Tour title.
"If tomorrow, you asked me 'you are 20 you start again', I would restart the same life," he said. "I have a dream life, I wish everyone could have a life like me," he continued.
"Would I have been happier if I had done two years more. I could have won the Tour again. But I don't have a single regret."
Source: AFP
Lance Armstrong admits that he rarely rides his bike any more and wants to move on with his life after
Athletes face three years in prison if caught doping, with managers and doctors set to receive sentences of up to
Thank you for reading 20 articles this month* Join now for unlimited access
Enjoy your first month for just £1 / $1 / €1
*Read 5 free articles per month without a subscription
Join now for unlimited access
Try first month for just £1 / $1 / €1