Armstrong lies analysed by researchers to catch future cheats (video)
New lie detector software used to analyse disgraced cyclist Lance Armstrong could be introduced to keep doping cheats out of the sport.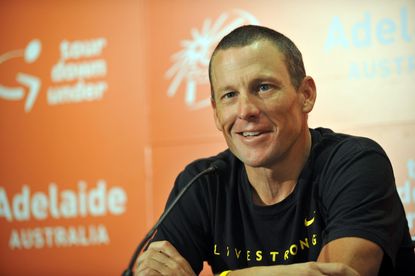 (Image credit: WATSON)
Researchers who wanted to test their software and needed film of someone who was lying and telling the truth have used Lance Armstrong as their test subject.
Three different 2005 video clips of Armstrong were put through the computer. In each clip he denied that he was doping.
The researchers then put film of his eventual confession, taken from the Oprah Winfrey show, through the same analysis.
http://www.youtube.com/watch?v=GlnlOokL--8
The computer wasn't told which clips were untruthful and which were honest but Armstrong's unwitting micro-expressions, head movements and gaze patterns from all of them were listed and ranked automatically by the software.
It revealed consistent patterns of behaviour.
When he was lying, the computer showed his expressions and movements were less animated.
https://www.youtube.com/watch?v=6aJmYmasQhc
The firm and steadfast glare aimed at Paul Kimmage, evident in "The Armstrong Story - Stop at Nothing" movie, was one example.
Among the few, subtle patterns that Armstrong unwittingly repeated when lying were shaking his head, blinking and pressing his lips together. The computer noted a significant number of these movements and the researchers say they happened in interviews when he lied about cheating.
Researchers say the new lie detection method could play a part in keeping the sport clean from now on.
It "might be an effectve strategy to detect nonverbal features of deception, integrated with more traditional and established practice, in order to improve anti-doping measures," they added.
Max Glaskin is the author of Cycling Science
Twitter: @cyclingscience1
Opinion is split between the 25 surviving Tour de France champions on whether Lance Armstrong was winner of the Tour
"My therapy is riding my bike, playing golf and having a beer" says a still largely unrepentant Lance Armstrong
Thank you for reading 10 articles this month* Join now for unlimited access
Enjoy your first month for just £1 / $1 / €1
*Read 5 free articles per month without a subscription
Join now for unlimited access
Try first month for just £1 / $1 / €1