Leeds Hilton to stage Golden Reunion of former roadies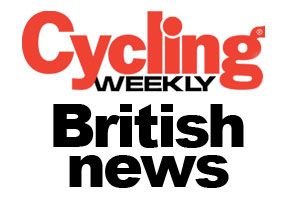 The second annual Golden Reunion weekend of former roadies and trackies including many stars from the past, returns to the Hilton Hotel, Leeds, on Saturday, February 27.
Last year 40 riders attended what organiser, former international Pete Matthews described as mini-Rayner dinner devoted to nostalgia and laughs. All proceeds are to go to the Dave Rayner fund.
"It was non-stop laughing all night long - some actually forgot to go bed and went straight into breakfast," says Matthews.
Even the raffle raises laughs as well as money. Matthews won a can of Guinness last year. Got home and found it was 10 months past its sell by date!
Former pro Tony Holmes and former national champion Doug Dailey MBE are among those attending.
Dinner, bed and breakfast and twin room cost £120. There's a meal-only price for locals and a short local ride on Sunday morning to finish off. "It'll be a gentle potter," says Matthews!
Details: call Pete Matthews: 0151 924 9311. Mobile: 07968 180 313.
Thank you for reading 10 articles this month* Join now for unlimited access
Enjoy your first month for just £1 / $1 / €1
*Read 5 free articles per month without a subscription
Join now for unlimited access
Try first month for just £1 / $1 / €1
Keith Bingham joined the Cycling Weekly team in the summer of 1971, and retired in 2011. During his time, he covered numerous Tours de France, Milk Races and everything in-between. He was well known for his long-running 'Bikewatch' column, and played a pivotal role in fighting for the future of once at-threat cycling venues such as Hog Hill and Herne Hill Velodrome.