Parliamentary cycling head would support ban on lorries at peak time
After calls to ban lorries and truck in city centres during peak hours, the new co-chair of the APPCG says she would support a consultation into the measure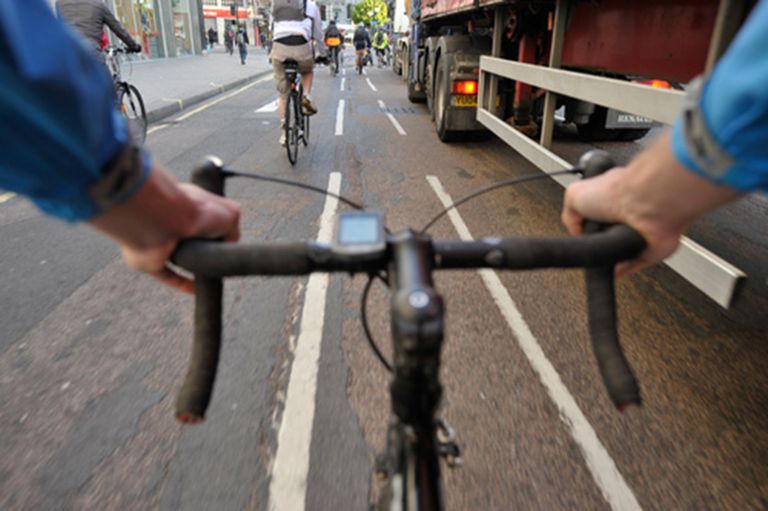 The new co-chair of the All Party Parliamentary Cycling Group, Ruth Cadbury, says she supports a proposal to ban lorries and trucks from city centres during peak times, in response to a spate of cyclists deaths in London.
Earlier this week, protesters brought a major junction in the City of London to a standstill after a 26-year-old woman was killed after a collision with a tipper truck.
On Wednesday, Exeter MP Ben Bradshaw raised the issue of a ban during Prime Minister's Questions and Ms Cadbury, Labour MP for Brentwood and Isleworth, says she would support the measure.
"I would support a consultation on a city centre ban during peak hours. It works in other major cities so at this point I can't see any reason it wouldn't work in London," she told getwestlondon.
Tottenham MP and prospective Labour candidate for the Mayor of London, David Lammy, recently said he did not feel safe cycling in London, and Ms Cadbury admits there is work to do to make the capital's roads safe.
"I see myself as an ordinary person who enjoys cycling but doesn't do it every day," she added.
"Cycling's not all about the lycra-clad lads and ladettes whizzing by. I want to encourage more people to feel confident cycling.
"I think in London, and the country as a whole, there's a lot of work to be done to make cycling safer so people feel confident getting on their bikes."
So far in 2015, eight cyclists have died on London's streets. Seven of those have involved lorries, while six of the deaths have been women.
Prime Minister David Cameron agreed to meet with the cycling group to discuss safety issues.