Peter Sagan's wedding outfit was typically understated
Peter Sagan got married and his wedding suit was spectacular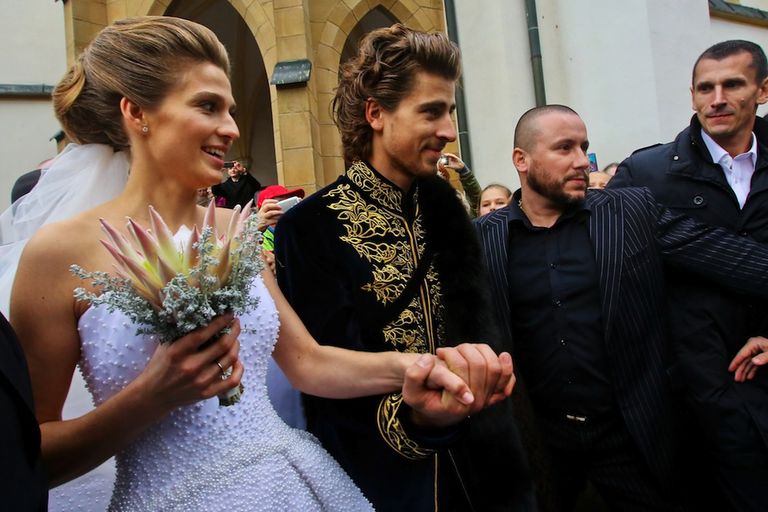 (Image credit: AFP/Getty Images)
Bad news ladies, Peter Sagan is off the market - marrying his girlfriend Katarina Smolkova on Wednesday.
Sagan is never one to shy away from a bold fashion statement - including pulling off the white shorts that come with being world champion - and his wedding suit was a typically flamboyant affair.
Now, I'm not big on my Slovakian wedding fashion, and Google failed me for once in my life, but according to someone on Twitter (which never provides inaccurate information), Sagan's garb was in fact traditional.
Sagan and his new wife have reportedly been together for a few years, with Katarina congratulating Peter at the finish line of the World Championships in September.
This time Google was not short of information on the new Mrs Sagan, with the slightly dubious Fabwags.com informing me that she works in marketing and speaks five languages, which is useful to know. It also gives pretty much her entire professional history, if that's the kind of thing you're into...
Sagan will be back racing in early January at the Tour de San Luis, with the man in the rainbow stripes taking aim at the spring Classics and the Tour de France green jersey once more.