Petition to create national road race series for junior women generates big interest
A petition aimed at British Cycling to persuade them to create a national cycling road race series for junior women heading towards target within 24 hours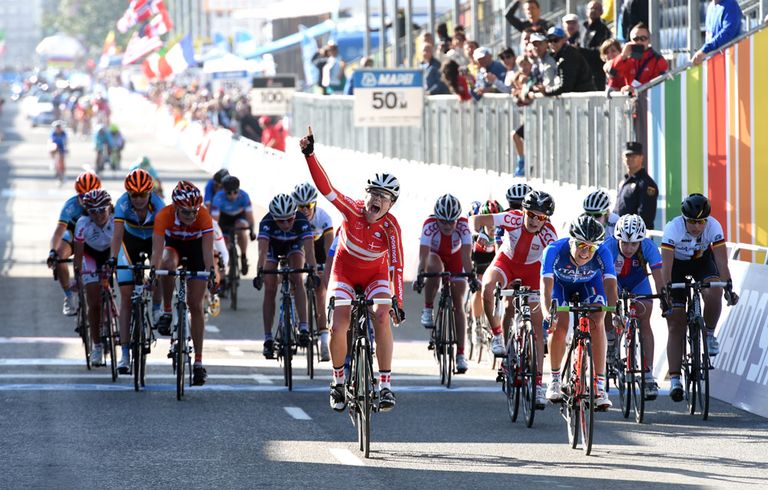 (Image credit: Graham Watson)
A petition started on Tuesday morning to gather support for a British national cycling road race series for junior women was swiftly heading towards its target within 24 hours of going live.
The petition, created by current youth-level racer Jayati Hine on change.org, is aimed at national governing body British Cycling and event organisers to persuade them to create a road race series for women aged between 16-18.
"Competitive cycling for girls has been successfully promoted over the last few years through British Cycling, resulting in a huge increase in the number of girls competing seriously at a national level, with 60+ riders at each round of the youth national series. However, while there is now a full programme of national races for under-16 girls, there is virtually nothing specifically for junior (under 18) girls," says the petition.
The idea is to bridge the void between youth racing and elite racing - currently a huge jump facing prospective top-level racers. The leap can be an off-putting one, with numerous talented cyclists dropping out when they move up as they struggle against experienced, elite-level athletes.
"Junior girls go straight from youth to top-class women's races, racing against professionals such as Laura Trott and Dani King. Young riders, however talented, are rarely able to compete on equal terms with adults, which can be very demotivating."
A British junior road race series for men currently exists, and the petition suggests that junior women's events could be run alongside the men's.
At time of writing, 826 people had signed the petition towards a target of 1000 after just 20 hours after it went live.
Watch: What are training zones?
Many who signed the petition left messages of support.
"British women cyclists are some of the best in the world. They were all juniors once and without proper competitions throughout the ages we may never see another Laura Trott, Dani King or Lizzie Armitstead," commented Tom Owen.
"I will be a junior female racing cyclist next year and would love a good chance to compete in proper junior road races. It will help boost women's cycling and hopefully help produce more young female British talent!", said Georgia Mansfield.