RIDE THE CIRCUIT OF KENT, THE FIRST SPORTIVE EVER ORGANISED IN THE UK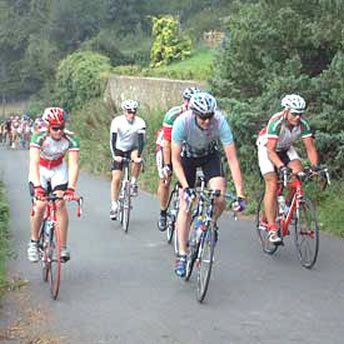 Click here to read CW's review of the 2006 Circuit of Kent
The 11th edition of what the organisers claim was the first sportive to be held in the UK on Continental lines in 1997 takes place in Kent on Sunday, September 16.
This is the Circuit of Kent Sportive (formerly Marie Curie). The event is backed by Blue Sun World and riders sponsored in aid of the Hospice in the Weald and MacMillan Cancer Support.
The popular event through the idyllic Kent lanes is promoted by the Sevenoaks Amherst Rotary club and the Gemini Bicycle Club and supported by Sean Yates, the former Tour de France yellow jersey.
By last week the ride had attracted 95 entries.
This year the entry limit has been raised to 600. There is a choice of 140 km or 80 km routes on quiet Kentish lanes with back-up and refreshment stops provided.
Every entrant will be electronically timed and riders in the 140 km event will be given a challenge time based on their age/gender. All finishers will receive a commemorative silver coaster. Included in the £25 entry fee is a free meal at the finish.
The organisers welcome The East Kent Advanced Motor Cycle Club who will provide escort duty for the larger groups.
For Entry Forms see web-site www.kentcyclosportive.co.uk or phone Derek Williams on 01959 522148.
Click here to read CW's review of the 2006 Circuit of Kent
Thank you for reading 10 articles this month* Join now for unlimited access
Enjoy your first month for just £1 / $1 / €1
*Read 5 free articles per month without a subscription
Join now for unlimited access
Try first month for just £1 / $1 / €1
Keith Bingham joined the Cycling Weekly team in the summer of 1971, and retired in 2011. During his time, he covered numerous Tours de France, Milk Races and everything in-between. He was well known for his long-running 'Bikewatch' column, and played a pivotal role in fighting for the future of once at-threat cycling venues such as Hog Hill and Herne Hill Velodrome.