Ride25 latest event a success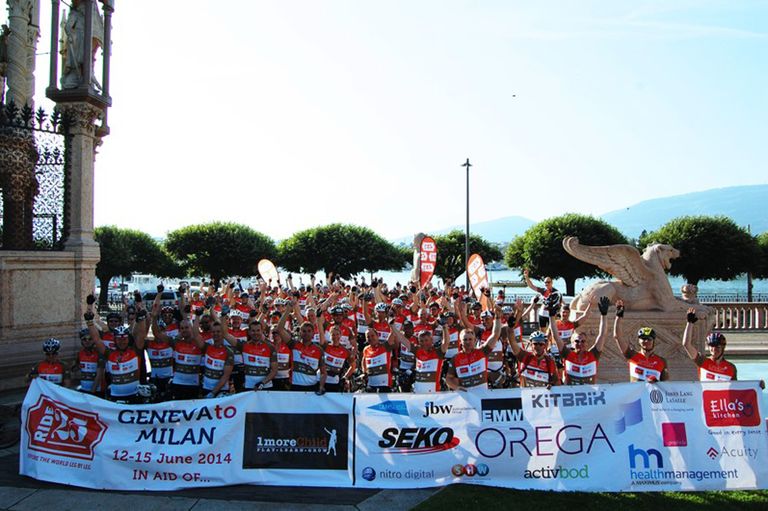 Ride25 who have created tours to allow individuals, groups, charities and companies to take part in a round the world trip in 25 bite sized events, completed months apart, has hailed the latest Geneva to Milan trip a success.
The event, which took riders through Rhone Valley, up Nufenen Pass and skirted Lakes Maggiore, Lugano and Como is said to be the easiest way to complete the journey around the world according to Ride25.
Organiser Rob Hamiliton and John Readman said: "It was spectacular; riding on routes that aren't usually on the hit list of cyclists makes it that more unique and it's a theme we're excited to continue with, with all the stages of Ride25."
Tackle every event one at a time or pick and choose your ride, Ride25 allows you to take on your ultimate challenge starting where you want.
Upcoming Tours included:
Tour 1: Leeds to Paris
Date: 3 – 8 September 2014 Distance: 395 miles £1,350
Tour 1: London to Paris
Date: 18 – 21 September 2014 Distance: 230 miles £1,100
Tour 1: Manchester to Paris
Date: 17 – 22 September 2014 Distance: 380 miles £1,350
Tour 3: Geneva – Milan
Date: 25 – 29 September 2014 Distance: 350 miles £1,250
For more details visit: www.ride25.com/cycling-tours