Royal Parks say no to Cycle Superhighway, forcing cyclists onto busy junctions
Transport for London's proposed route along Birdcage Walk will be blocked by the Royal Parks as it will impede day-to-day operations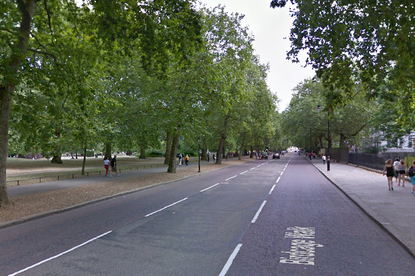 The Royal Parks will reject plans to build the segregated Cycle Superhighway along Birdcage Walk in St James's Park because it will hamper tree maintenance and cleaning, according to the Evening Standard.
Boris Johnson's brainchild superhighway will run from Acton to Tower Hill, with work already underway on some parts of the route, but the key section near Buckingham Palace is proving a stumbling block.
The Royal Parks have already refused to allow the segregated cycle lane to run in front of Buckingham Palace, forcing Transport for London back to the drawing board.
But now Royal Parks chief executive Linda Lennon says building the superhighway on Birdcage Walk would "impede access" to a works yard, interfere with "cleaning/tree maintenance operations" and "significantly affect day-to-day park operations."
>>> Superhighways, Crossrail and Quietways: A complete guide to London cycleways
The article in Tuesday's (May 19) Standard quotes Ms Lennon's formal response to TfL as saying "A suitable method of separation [of cyclists from vehicles] has not been presented to the Royal Parks to enable this proposal to work satisfactorily."
Diverting from the proposed route down Birdcage Walk would mean cyclists would have to navigate Horse Guards Road, which crosses busy junctions on The Mall - a route favoured and backed by the Royal Parks.
Transport for London has vowed to continue working with the Parks to finalise a plan of how to navigate St James's Park.
Thank you for reading 20 articles this month* Join now for unlimited access
Enjoy your first month for just £1 / $1 / €1
*Read 5 free articles per month without a subscription
Join now for unlimited access
Try first month for just £1 / $1 / €1