Sheffield's Cote de Jenkin Road gets own hill climb competition
Just 120 places are available for the Cote de Jenkin Road hill climb, the hill that featured at the end of stage two of the 2014 Tour de France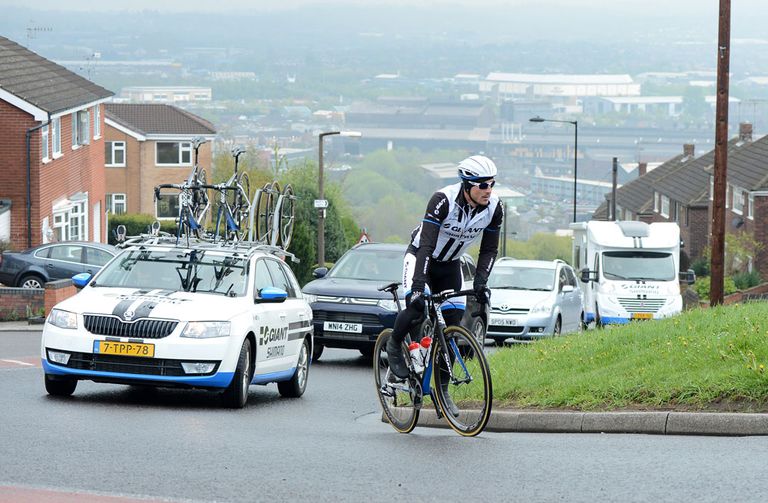 The Cote de Jenkin Road climb was one of the memorable moments of the 2014 Tour de France Grand Départ, with everbody eager to see how professional riders dealt with the 25 per cent gradients.
The home fans were not disappointed as Chris Froome led the peloton over the top of climb after a challenging stage, and now mere mortals can see how they match up in the new hill climb event on July 4.
>>> Cote de Jenkin Road: 10 Greatest Tour Cycling Climbs in Yorkshire
Taking place on the first day of this year's Tour, the Cote de Jenkin Road hill climb will pit 120 riders against each other on the 800m climb.
The Tour route book says the climb averages 10.8 per cent, but with the hill maxing out at over 25 per cent (some say it even reaches 30) it's guaranteed to get your legs burning.
Only 120 applications will be accepted on a first-come first-served basis and you can sign up to the event through the British Cycling website. You must also hold a British Cycling licence to race, but a day licence can be purchased at the event.