Strava rides can be turned into music with Cycle Tracks
New service will turn your rides into music using your speed, altitude and distance data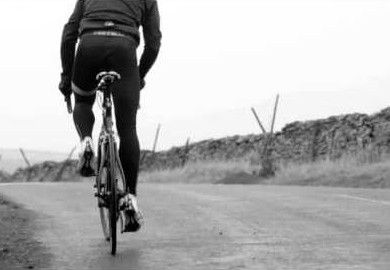 If sitting back and viewing your average speed, distance and calories consumed after every ride doesn't quite provide enough satisfaction for your efforts, then a new service will turn your Strava data into music from today (Monday, January 18).
Every pedal stroke will now be like playing a finely-tuned instrument as the Cycle Tracks system, developed by hearing specialists Amplifon, turns your bike ride into a tune.
According to the system's makers, "Cycle Tracks is a tool that's capable of translating your performance data into bespoke music and visuals that match your ride".
From the provided promotional video, the music appears to be more electronic than a full-blown symphony using an orchestra. More Kraftwerk than LSO.
We look forward to seeing cyclists changing the pace of their rides, and climbing up and down hills just to craft music. How long will it be before someone manages to play 'happy birthday'? It's another aspect of Strava art to add to the mapped pictures of horses, dogs and elephants drawn out on a huge scale.
>>> Five of the best: Strava art
According to Amplifon, your ride data is imported into Cycle Tracks via Strava's application program interface (API).
"Long rides will result in longer music, fast rides result in faster music, and rides at higher altitudes will include higher pitches," the company said in a statement.
"Other additional elements are utilised in the music to reflect and enhance your ride experience. Breathing sounds speed up and slow down in time with your velocity, long synth notes rise and fall to reflect your altitude data and wind sounds increase as your velocity increases."
Listening back to the music generated by your ride, you should be able to identify changes in your speed and whether you are climbing a hill, or descending as the music changes.
More details can be found via the Amplifon website.
Previously, Amplifon have developed a system that adds ambient sounds to Google Streetview images: the Sound of Streetview.
Thank you for reading 10 articles this month* Join now for unlimited access
Enjoy your first month for just £1 / $1 / €1
*Read 5 free articles per month without a subscription
Join now for unlimited access
Try first month for just £1 / $1 / €1