Survey shows rising number of people taking out a loan to buy a bike
Lloyds Bank survey shows one in five have taken out a loan, while a quarter of those have used the money to buy a bike or car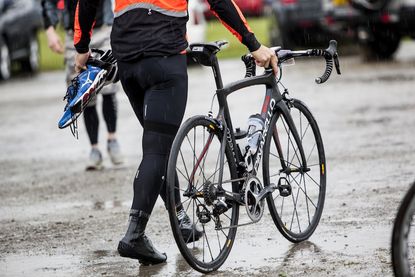 With cycling still booming in the UK, a survey by Lloyds Bank has discovered that more people are getting into debt to buy a bike.
Cyclists young and old want to mimic their idols, which often means shelling out a lot of cash for a new ride, with ever-more expensive products hitting the market.
A survey of 3,000 people by Lloyds discovered that one in five had a personal loan and more than a quarter of these used the money to buy a car or bike.
>>> MAMILs pedal into the dictionary, but are they an endangered species?
The bank suggests that the rising trend for expensive bicycles could be the reason behind the numbers, as well as an increasing number of people cycling to work, according to MailOnline.
Sam Clark, from Lloyds Bank, told MailOnline: "The number of commuters travelling by bike is fast increasing.
"With different options and flexibility available for consumers to finance a bike, [loans] could continue to be more attractive to commuters in the future."
The study revealed that people in the North, Midlands and Yorkshire were most likely to take out a loan for a bike, while separate figures from Privilege insurance show that six per cent of the almost 100,000 bikes stolen each year are worth more than £1,000.
Thank you for reading 20 articles this month* Join now for unlimited access
Enjoy your first month for just £1 / $1 / €1
*Read 5 free articles per month without a subscription
Join now for unlimited access
Try first month for just £1 / $1 / €1