SUSTRANS IN £50M BIG LOTTERY FUNDING TV VOTE FOR CYCLING AND WALKING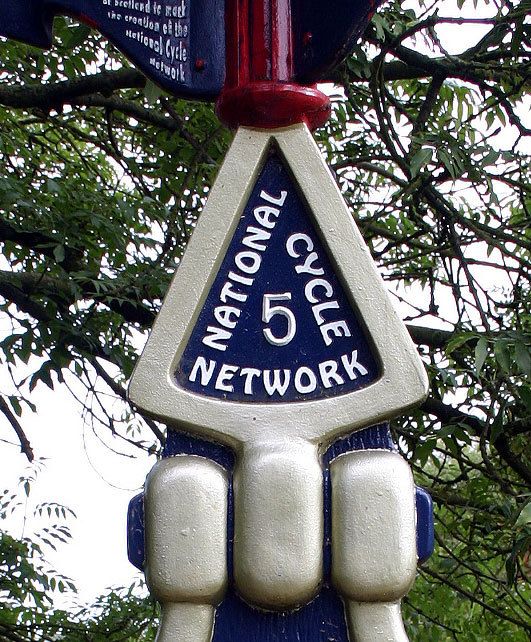 SUSTRANS, creators of the UK wide national cycle network, are canvassing public support in a bid to win £50 million of lottery funding.
This is to fund Connect2, their latest sustainable transport project, to connect people to local places by cycle and foot in 79 communities.
But to do so, they must compete with five other projects competing for the Big Lottery Fund?s Living Landmarks: the Peoples' Millions.
The winner is to be decided by public television vote in December.
Sustrans, 30 years old this year, founded the beginnings of the NCN with £43.5 million of Millennium Lottery Funding in 1995. Ten years later, 10,000 miles of routes had been created.
John Grimshaw, founder and chief executive of Sustrans, sees the NCN as a catalyst for local authorities to build their own traffic-free routes.
But physical barriers in many areas, such as busy roads, railways with no crossings, and natural barriers like rivers, make cycling and walking impossible. Connect2 aims to overcome these barriers and connect local networks to the nearest NCN route.
In the latest issue of ?the hub?, Grimshaw makes an urgent call for help and support to achieve their goals, seen as crucial if the worst effects of climate change are to be averted.
?As we move towards a low carbon future, with the need for much more sustainable travel for everyday journeys, projects like Connect2 are key,? says Grimshaw.
He is calling on people to register their support at www.sustransconnect2.org.uk when you will be asked to provide your email address and mobile number. This to allow Sustrans to keep back in touch as they progress towards the crucial television vote in December.