Team Sky all set for their grand tour debut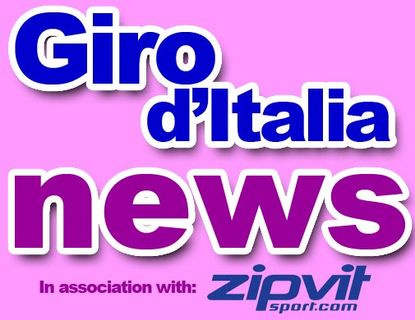 When Chris Sutton rides down the start ramp in Amsterdam just after 1pm (UK time) today, he will be the first Team Sky rider to get a taste of grand tour action.
Today brings one of a significant number of moments that lead to the The Biggest Moment of All. That will come in Rotterdam, about an hour's drive from here, on July 3, when Team Sky becomes the first British-backed team to ride the Tour de France since ANC-Halfords in 1987.
And whether Team Sky are aware of the coincidence, there is nevertheless a beautiful symmetry to Sutton being their first rider off today. Because 23 years ago in West Berlin, his uncle, Shane Sutton, was ANC-Halfords' first rider to start in the Tour de France prologue. In fact, he was the first rider to start the race.
Sutton, a straight-talking Aussie, has been at the heart of British Cycling's track success and says he considers himself an honorary Brit - except when it comes to cricket and rugby.
But the contrasts between ANC-Halfords, who went to the Tour on a wing and a prayer, ran out of money and folded shortly afterwards, and Team Sky could not be starker.
There have been a number of promising but ultimately false dawns over the years. Teams have started up with the dream of making it to the Tour and folded under the weight of such ambitions. Ten years ago, the Linda McCartney Foods team made a good fist of it. They rode the Giro d'Italia and David McKenzie, another Australian rider, won a stage, but that team was a house of precariously-stacked cards that collapsed nine months later.
Sean Yates was the directeur sportif of the Linda McCartney team that year and had to try to pick up the peices as the team folded on the eve of the 2001 season. He will be Team Sky's number one DS at the Giro. Later in the race, Shane Sutton will do a stint in the second team car, and the circle will be complete. As they drive the team's smart Jaguar cars, they may take a moment to reflect on how
All those dreams, all those experiences and near misses have, in a round-about way, led here. The obstacles that have prevented a British-backed team from truly establishing itself at the top level have been overcome by the drive of Dave Brailsford and, it has to be acknowledged, wheelbarrows of cash from a media giant that sees cycling as a comparatively cheap sport to become involved in.
Now the day has arrived and, Rod Ellingworth, is happy with the team's preparations. Now it's about getting on with the bike race.
Ellingworth holds the title, Race Coach, at Team Sky. It is not a familiar term in cycling but this is not a case of Team Sky trying to re-invent the wheel. The role is still evolving and this season is all about Ellingworth, who rode at a decent amateur level in France and has experience of running and moulding the British Cycling Academy, experiencing the races and seeing if any of the accepted practices can be improved upon.
Yates, who was directeur sportif of Discovery Channel in 2005, when Paolo Savoldelli won the Giro, will be Team Sky's number on sports director throughout the race. Ellingworth will be his number two for the first eight days or so before Sutton arrives for five days. Ellingworth will then return for the end of the race. Team Sky's senior sports director, Scott Sunderland, is not scheduled to be part of the management team at the Giro d'Italia.
For Ellingworth, it is a first experience of being inside the ropes at a grand tour. As coach to Mark Cavendish he has often been on the Tour, following in the team cars, and mixing in the start villages, but this is different.
"There is a different atmosphere," he says. "At the end of the day, it's a bike race, a long bike race, and all of the processes and preparation are the same as for any other race, but yes, there is a sense that this is a grand tour and everyone is excited about it. My job is to make sure there's not a sudden massive increase in pressure on the riders just because it's a bigger race."
The team has been together in Amsterdam for a few days before the start of the race and took the opportunity to work together, with some specific training sessions. They did some team time trial practice and one day they drove the first half of stage three, which goes from Amsterdam and hugs the coastline, crossing all those exposed, windy bridges, to Middelburg, before riding the last 100 kilometres.
"I'm sure a lot of teams have been to see it but we felt it was important to have a look because part of the route is the same as the first road stage of the Tour [Rotterdam-Brussels on July 4]. But we wanted to see what the roads are like, what the bridges are like and see how the wind may blow. Everyone is going to be on edge because it could be significant. The weather forecast for the first few days isn't the best, so I think that if you sit back in the bunch you're taking a huge risk, because if it splits you won't get back. Then again, when the Vuelta started in Holland everyone said the crosswinds would be a factor and nothing happened, but you have to be prepared. I think it relaxes the riders if they know what is coming, if they're familiar with the roads it's a lot less stressful than going into the unknown."
Eventually, the plan appears to be to evolve the role of Race Coach into one that deals solely with the riders and their requirements and plans tactics and strategy on the road, with others taking the job of sorting all the logistics. "The role is still developing," Ellingworth says. "On this race I'll be supporting Sean, in the second car, and it's a more conventional DS role. But I am freed up to talk to the riders before and after the stage.
"As a team, the whole idea is just to take it on. Let's not be scared of anything. Let's stick to the game plan. It is a rider-centric model. We agree the plan as a team and then we do everything we can possibly to do make sure we're able to give our best. Obviously there will be things we can't control so we have to be able to cope with that as well. We've had people who don't understand it yet but that's the idea and that's what we're going to do."
When it comes to determining what would be a successful Giro, Ellingworth insists it's not all about the black and white of the results sheet. "We are going to race and take it on," he says.
RELATED LINKS
Shane Sutton on his 1987 Tour de France experience
----
Cycling Weekly's 2010 Giro d'Italia coverage in association with
Thank you for reading 10 articles this month* Join now for unlimited access
Enjoy your first month for just £1 / $1 / €1
*Read 5 free articles per month without a subscription
Join now for unlimited access
Try first month for just £1 / $1 / €1
Sports journalist Lionel Birnie has written professionally for Sunday Times, Procycling and of course Cycling Weekly. He is also an author, publisher, and co-founder of The Cycling Podcast. His first experience covering the Tour de France came in 1999, and he has presented The Cycling Podcast with Richard Moore and Daniel Friebe since 2013. He founded Peloton Publishing in 2010 and has ghostwritten and published the autobiography of Sean Kelly, as well as a number of other sports icons.