Tennant scores classy win on Levens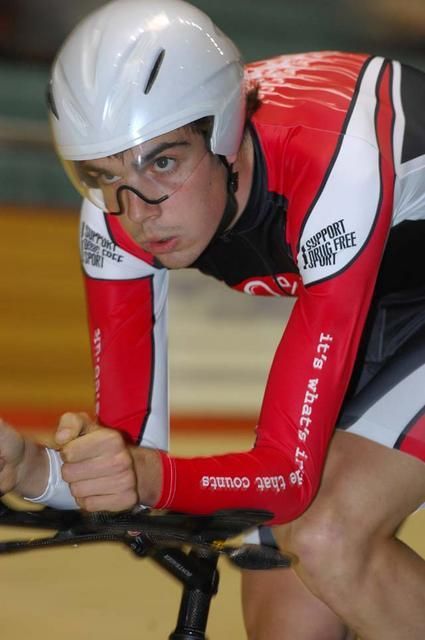 FORMER World Junior Track Champion Andy Tennant proved once again he is a class act in time trialling when he clocked 19min 33sec in the Lancashire Road Club 10 on Saturday.
Tennant, 22, was one of just two riders to go under 20 minutes ? the other being Candi TV-Pinarello?s Peter Williams ? as a rising cross wind on an already exposed course made the going tough, despite it being warm and dry.
The following day, Williams moved up from second to take victory in the Ribble Valley CRC 19-mile event at Longridge in Lancashire. He clocked 44-23 to beat Preston Wheelers? Jimmy Wright to victory by 46 seconds.
Further south, Paul Jones moved up from third last year to win the Bournemouth Jubilee Wheelers? 42-kilometre event at Wool in Dorset.
Riding for the promoting club, Jones improved by more than five minutes on his 2008 time, and while Dave Dent (Wightlink RT) also went faster than last year, he could not improve on second behind his rival.
Julius Jennings (Guerciotti-JJ Coach) scored a double victory in the Royal Navy and Royal Marines CA double header weekend, winning both Saturday?s 16-mile event as well as Sunday?s 25.
He pipped the promoting club?s Steve Kelly to victory on Saturday by 42 seconds, and then was fastest by 1-53 in Sunday?s event. Both used courses around Plymouth which were based around HMS Raleigh.
In Buckinghamshire, Danny Axford (Arctic Premier RT) and James Stewart (Kinesis KUK) were a class apart from the rest of the field in the Oxonian CC 31-mile event.
Axford took victory by 17 seconds from Stewart, while the nearest other rider was almost four minutes adrift.