TEST YOUR SPEED AGAINST OLYMPIC CHAMP HOY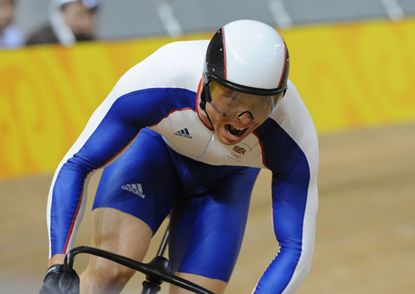 Anyone inspired by Team GB's success on the cycling track in Beijing can test their pedal power against triple Olympic gold medalist Chris Hoy this weekend at the Salford Nocturne in Manchester.
Members of the public are being invited to the event at Salford Quays on Saturday night to see how close they can get to a 500m time set by the Beijing champion.
The Nocturne will welcome home the British Olympic cycling team who are based at Manchester Velodrome. The evening combines an elite city centre circuit race with supporting events including a celebrity roller challenge and a folding bike race.
In the elite race Britain?s leading teams will compete against Olympic gold medal winners Ed Clancy and Geraint Thomas as well as Bronze medalist Chris Newton.
As part of the celebrity roller race challenge, Hoy will take on ex-England footballer Geoff Thomas and other celebrities. The public will then be able to compete against this time in a similar time trial event on a genuine track racing bike on static rollers underneath a giant clock.
The fastest man and woman closest to Hoy's time will win a prize presented by the British medal winner.
The Salford Nocturne is the first major race for Great Britain?s riders since the Olympics. Many of the successful Olympic cycling squad will be joining in the celebrations along with Hoy, Thomas, Clancy and Newton.
The main race programme begins 6pm.
EXTERNAL LINK
Salford Nocturne: www.salfordnocturne.com.
Thank you for reading 20 articles this month* Join now for unlimited access
Enjoy your first month for just £1 / $1 / €1
*Read 5 free articles per month without a subscription
Join now for unlimited access
Try first month for just £1 / $1 / €1