Thailand's crown prince leads "Bike for Dad" ride around Bangkok
Thailand's crown prince personally led as many as 100,000 people on a 29km route around Bangkok on Friday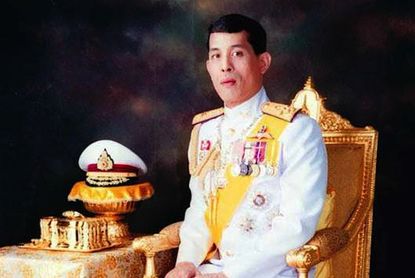 Thailand's Crown Prince Maha Vajiralongkorn personally led as many as 100,000 cyclists in a bike ride around Bangkok on Friday to celebrate his father King Bhumibol Adulyadej's 88th birthday.
The inaugral "Bike for Dad" event was the second such ride held in Thailand this year, following on from August's "Bike for Mum" which saw 136,411 people take part to celebrate the crown prince's mother Queen Sirikit's 83rd birthday.
>>> Boris Johnson to consider car-free Sundays in London
More than 100 schools were closed for the day, as were 84 roads across the city, as thousands wearing the King's official colour of yellow lined the route to support the riders taking part.
The 29km ride started and finished at Dusit Palace and went past the Erawan Shrine and Sriraj Hospital, where King Bhumibol Adulyadej, who has not made a public appearance since September, is currently admitted with health problems.
The events have been promoted as a chance to rebuild national unity in Thailand after the latest in a succession of coups removed a civilian government from power 18 months ago.
Thank you for reading 20 articles this month* Join now for unlimited access
Enjoy your first month for just £1 / $1 / €1
*Read 5 free articles per month without a subscription
Join now for unlimited access
Try first month for just £1 / $1 / €1