THE BIG INTERVIEW: DAVID HOWMAN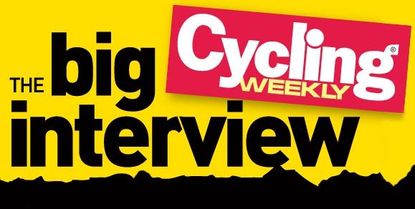 The director general of WADA since 2003, New Zealander David Howman brought with him a strong reputation as a leading sports law barrister and expert in anti-doping legislation.
Never one to pull any punches in the fight against banned drugs, Howman insists: ?Professional cycling has got a problem and they?ve got to deal with it.?
But he also says, thanks to the new biological passport, in 2008, professional cyclists have pulled back from the brink and now hold their future in their own hands.
CW: UCI president Pat McQuaid has said that he expects more sanctions in cycling, not less, because of the biological passport. A fair point?
DH: If Pat McQuaid says that he expects the number of sanctions to increase, that?ll be because he?s very worried about the state of his sport ? that cyclists might still be doping ? and that he sees this [biological passport] as a way of cleaning up his sport.
I would say that this [biological passport] was a very positive step because it?s another weapon we have in the arsenal to wipe the cheats out.
Some might say that professional cycling?s condition is so bad, that the biological passport is like doing experiments on a patient you know is going to die anyway. Do you agree?
DH: I don?t think cycling?s got a death wish. I think, as [former WADA president] Dick Pound said, they were looking down the chasm of death and now they?ve pulled back.
But if more cyclists are sanctioned because of the biological passport, then it?s going to look even worse...
DH: Well how can they avoid it? By not doping. If they get
adequate warning, they should not be doping now, and for the first six months of this year they should not be doping.
There?s your answer ? cyclists hold their future in their own hands, and if you?re a sensible pro cyclist and you want the money you get from your sport, you don?t dope.
Cycling often plays the victim, saying they test more than any other sport and that?s why they get more scandals. How much truth do you think there is in that?
DH: They?ve got a problem and they?ve got to deal with it. We shouldn?t try to make any more of it, but anybody who reads the newspaper knows that cycling has that problem. It?s not been made up by WADA.
To compare yourself with other sports, though, is a false argument because all sports have different issues that have to be dealt with in different ways.
Football conducts a huge number of tests, and they tell us they get very few positive results. Does that mean there?s not a problem in football? Maybe, or maybe not. I could go out into the street and do 100 tests, and get no positive results back because I haven?t thought my testing programme through. You have to make sure your tests count.
You say WADA is for athletes, but there wasn?t a single professional athlete present at your congress in November. Why not?
DH: It?s nothing to do with us. I think you?d find there were a lot of athletes who wanted to go but they were too busy training. In my experience, athletes don?t want to talk a lot and come to meetings wearing suits. It doesn?t mean they?re not interested, they just don?t want to be involved in a process which, to them, is boring.
There have been a lot of complaints from cyclists [such as by Tour runner-up
Cadel Evans] that an ?A? sample is reported in the media as a positive, then the case isn?t
confirmed by the ?B? sample. What action is WADA taking to stop these leaks happening?
DH: There are two questions there. Maybe five or six cases happen a year when ?B? tests don?t confirm an ?A?, and not all of those cases are made public. They?re not leaks, rather the media is clever and gets the information, and I don?t blame the media for one second for doing its job properly.
Ninety per cent of the time, in any case, leaks come out through the athlete?s entourage, not from official bodies, because only the athlete has all the information in the first place.
An independent report slated the UCI for how it tackled the Michael Rasmussen issue. Was that criticism justified?
DH: We hope that with the further information the UCI now has, it will reconsider the Rasmussen case. Until it?s completed we can?t take it any further ? but we reserve the right to do so.
How standard are WADA?s rules for all sports organisations?
DH: All international organisations have agreed to follow and implement the rules. What we do is test their compliance with those rules.
If we feel they are non-compliant, then the responsibility for being non-compliant rests with the IOC, who could say, for example, that that sport is not going to take part in the Olympic Games, not us.
The revised WADA Ethics Code ? which is much tougher, for example, increasing
first-time offender bans up to a four-year period ? was approved in November 2007, but won?t come into effect until 2009. Why?
DH: It gives sporting governments time to change and implement their rules. There are some who may argue that the changes should be brought in before Beijing, but the common sense approach would be January 1, 2009.
Top cyclists under fire for doping offences, like Tyler Hamilton, Floyd Landis and now Andrey Kashechkin, have all complained about the anti-doping procedures used against them. Is that just sour grapes or do they have a case?
DH: In all these cases the proof is in the pudding. Hamilton went to two lengthy hearings, with two separate defences, and it was determined he committed an offence. What do we hear from Hamilton now?
People can say what they like, but the end result comes from a tribunal with a fair process in place. What was the result? Mr Landis? Disciplined. Mr Hamilton? Disciplined.
It?s too early to say in the Kashechkin case. But, in any case, the way to analyse these cases is to ask yourself: ?What happened in the end?? And, therefore, how much attention should you pay to all the bleating that happened on the way through?
Thank you for reading 20 articles this month* Join now for unlimited access
Enjoy your first month for just £1 / $1 / €1
*Read 5 free articles per month without a subscription
Join now for unlimited access
Try first month for just £1 / $1 / €1