The changing face of professional cycling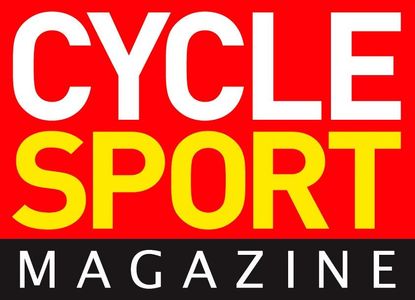 Get The Leadout Newsletter
The latest race content, interviews, features, reviews and expert buying guides, direct to your inbox!
Thank you for signing up to The Pick. You will receive a verification email shortly.
There was a problem. Please refresh the page and try again.
This article first appeared in the December 2009 issue of Cycle Sport magazine.
Rarely has the landscape of professional cycling altered so significantly between the close of one season and the start of the next as it has this winter.
Two powerful new teams are about to enter the fray. Team Sky is monied, ambitious and eager to bring the slick, media-savvy professionalism of Rupert Murdoch's media empire to the old world of cycling. Team Shack is going to be Lance Armstrong's vehicle, sponsored by Radio Shack, the retailer of electronic equipment that ranges from the quirky to the obscure and includes just about everything in between.
The fashion for creating superteams from scratch was resurrected with the creation of Cervélo last year. Cervélo waded right in to the transfer market, hiring the Tour de France champion and throwing their weight around in the February and March races. Common wisdom had it that cycling teams needed to be nurtured like a well-tended garden, not created from scratch. Cervélo turned that theory on its head. And where Cervélo have led, Sky and The Shack are set to follow.
These two new teams have created waves even though it's another five months before they'll race. They've muscled their way into the upper order, jostling for attention among the Columbias and the Garmins and pushing other established teams further down in the consciousness of cycling fans.
And as the number of international teams with global vision and far-reaching goals grows, so a divide crystalises between them and the more parochial teams of cycling's traditional heartland, but in particular France and Italy.
It is a measure of how fast cycling management and sponsorship has been moving in the last few seasons that Saxo Bank (formerly CSC) feel like one of the more traditional teams. A few years ago, Bjarne Riis put the team right at the cutting edge, signing an international squad, and introducing modern business management techniques. But the team has stood still, while the brash race-winning tactics of Columbia, and the PR-savvy media skills of Garmin have overtaken them.
Take Garmin. This season they had the fourth smallest budget in the ProTour, but punched well above their weight in terms of profile, and not just in the English-speaking media. From their team issue Parlez-Vous Argyle? T-shirts to their decision to publish data from the riders' GPS units, Garmin have been grabbing attention even before the racing is taken into account. Simply riding races and getting good results is not enough any more. This is a lesson that the teams of the old countries of European cycling have yet to learn.
Garmin-Slipstream
The ProTour may be crumbling at the edges, but the return of Armstrong and the imminent arrival of Team Sky will delight the UCI. One of the reasons for creating the ProTour was to attract more global, blue-chip companies to the sport. In the early days, sponsoring companies were bicycle and tyre manufacturers. Through the 1950s and 1960s, cycling attracted the attention of small and medium-sized companies aiming largely at the working classes. Paint firms, trucking companies, household equipment manufacturers.
Even now, for every large multi-national bank sponsoring a team, there are teams sponsored by small supermarket chains or companies selling agricultural equipment. Partly this is because in the world of sports sponsorship, cycling is still cheap. Teams are named after their sponsoring companies, which means for a comparatively small investment, sponsors can mould a team in their own image in a way that is impossible in most other sports.
The difficulty for the teams themselves is the cycle of sponsorship. As one contract comes to an end and the search for a new backer steps up, there is the ever-present fear that the funding isn't there.
As the economic downturn has bitten, and the doping scandals kept on coming, the glut of prestigious stockmarket-listed companies has failed to materialise at cycling's door. Except Sky.
The motivation for Sky's sudden involvement in cycling is not immediately apparent. The company revolutionised football coverage in England, but it says it is not interested in securing broadcast rights for the Tour de France.
Instead the goal appears to be partly altruistic. Sky wants to get a million more people riding bikes in the UK. Why? Simply because it wants to? Several key figures in the organisation are keen cyclists, including James Murdoch, Rupert's son.
But this is far from a hobby project. Sky wouldn't be investing in cycling if it didn't see an opportunity. One such motivation for its sponsorship of British Cycling, the sport's governing body in Britain, and Team Sky, is to take ownership of cycling and its Olympic stars in time for the 2012 Games in London. The BBC is the host broadcaster, synonymous with the Games in Britain. In broadcasting terms, come the Games, Sky is peering through the fence at what's going on inside. Signing up Britain's most successful sport parachutes them inside the Olympic village.
In the meantime, Sky will be a major player in professional cycling. They aren't getting involved merely to be pack fodder.
The arrival of Sky and The Shack is already having major implications for the other teams. Columbia-HTC is already resigned to losing a large chunk of its team, some to Sky, and has used its network of talent-spotters to recruit the next generation of Boasson Hagens and Lövkvists. But whereas Sky's management team have had the luxury of time to put together their desired roster, Armstrong has to attract a squad of riders capable of competing at the top level in almost no time.
Team RadioShack
The examples set by Cervélo and Katusha in the last 12 months show the difficulties of putting together a team from scratch. Scott Sunderland, the Australian DS, left CSC at the end of the 2008 season to set up Cervélo. He helped assemble their team in just a couple of months only to leave, citing 'creative differences', before linking up with Dave Brailsford and the fledgling Team Sky.
Katusha, formed after what can only be described as a hostile takeover of the Tinkoff team, was backed by millions of Russian roubles. Money, it seemed, was no object and Katusha spent the second half of last year acquiring professional cyclists in the manner of a greedy child gathering armfuls of the latest playground collectable.
There appeared to be greater reason to Cervélo's recruitment policy. They signed the reigning Tour de France champion Carlos Sastre and a proven winner, Thor Hushovd, guaranteeing entry to the Tour and allowing them to forego the expense and difficulty of bidding for ProTour status.
Cervélo's success is as old school as it is innovative. It had been assumed that the days of bicycle manufacturers sponsoring top-level teams had passed, but with the industry booming, suddenly it makes perfect sense again. Having seen the success Cervélo has enjoyed in the first year of its sponsorship of the team, Specialized are rumoured to be rethinking how they structure their involvement in the sport. How much exposure do they get as the bicycle suppliers and sponsors of Saxo Bank and Quick Step? For not much more than the price of those two contracts, which admittedly were signed at the top of the market and before the economic downturn, they could have their own Specialized team.
But the most puzzling conundrum concerns Alberto Contador and Astana. With Alexandre Vinokourov returning and staking his claim to a place in the Kazakh-funded team he helped set up, the situation is every bit as political as the Contador-Armstrong struggle.
Armstrong will leave for The Shack, taking the desirable components with him, and leaving Contador to solve the thorny issue of extricating himself from the final year of his contract. Astana say they want to keep Contador. The Spaniard says he wants to leave.
Vinokourov's presence may please the Kazakhs but it is likely to be a big turn-off for ASO. Two years ago, Vinokourov tested positive for a blood transfusion and Astana were asked to leave the Tour. They sat out the 2008 race despite having the reigning champion in their ranks.
Contador must be feeling an awful sense of deja-vu. Could the same fate blight his 2010 season? And what is Armstrong thinking about all this? It would suit him perfectly if Contador and Vinokourov remained at Astana and the team were to be declined a place in the Tour. The political wrangling is only just getting going.
Cycling is in a state of flux, with different ideologies competing for supremacy in almost every area of the sport. The changes that come into effect in time for next season, and the innovations that come with it, will go a long way to shaping the next era.
Team Sky
HOW TO BUILD A SUPERTEAM: SKY
Scott Sunderland was the man Dave Brailsford turned to when it came to assembling Team Sky. He tells Cycle Sport it's all been plain sailing so far.
"My main job has been to get the riders. The first job was identifying them, then going out to see if they're available.
"I knew how to go about it because of my involvement with Cervélo. I did that in a very short space of time, under pressure and with a lot of sleepless nights.
"The first thing we had to identify was how the sponsor, Sky, wanted to do things and what they wanted to portray. That was our starting point. We had to take into account their involvement with British Cycling, their involvement from the grassroots plan of getting a million people on bikes right up to Team Sky.
"This is very much a British team but we will also be a global team. Bjarne Riis and CSC was the first global team, with 17 or 18 nationalities. Columbia are like it now, Garmin as well. Then there's us. The likes of Liquigas, Cofidis, Rabobank, these teams with strong national identities will still have a place.
"Our goal is to get on the podium in the Tour de France with a British rider, but we need to come in at the top, so we have to have international riders of that calibre. In the first year we'll be 65-35 international to British but more British riders will come through. Sky are in this for at least four years."
One of the first things Sunderland and Brailsford did was to visit the UCI and the organisers of the Tour de France and Giro d'Italia.
"Last December we went to see them all as a team, myself, Dave and Sky's head of cycling Corin Dimopoulous. We explained what Team Sky was all about and Corin was able to explain Sky's ideals and why they are getting into cycling. They want to get a million more people on bikes in the UK. They want to increase the popularity of cycling in the UK. The UCI, ASO, RCS had never really seen this kind of presentation from a team before. I think everyone realised we're not mucking around here."
Before compiling his wish list of riders, Sunderland met the riders in Great Britain's track endurance squad and also the youngsters in the Academy. "Once we'd seen what we already had and what is coming through, we went out shopping for the rest to fill the gaps. The whole idea of this team is winning the Tour de France, or being on the podium in the Tour in four, five years, and doing that with a British rider.
"You could go out and buy the big Tour riders, but if you go for Contador what happens to your young British riders? They just end up riding for him. That doesn't really fit the purpose of what we're trying to do here."
However, between the moment when Team Sky signed its contract with Brailsford, Mark Cavendish has developed into the fastest sprinter in the world, and Bradley Wiggins has emerged as a Grand Tour contender. Launching a major British cycling team minus the two British stars is going to be a difficult sell.
Sunderland says: "People have to expect that. Mark Cavendish is riding for another team but he's still British. As far as I'm concerned, he's not in our team, and it'd be nice if he was, but for 12 months he's not. Hopefully after 12 months he will choose to come to Team Sky, but it's not a big problem.
"He'll bring a lot of publicity to the sport in Britain. The important thing is British riders getting results and bringing publicity for their sponsors and themselves and most importantly lifting the profile of cycling in the UK. That's what it's all about. Mark Cavendish has come through British Cycling. He's won medals for British Cycling. But at the end of the day, he has a contract. We can't do anything about that, we can only work with what we have. My job is to put a team together that will accommodate Mark Cavendish in 2011 if he chooses to come here. Next year people will see that this team will be competitive in all areas in all races.
"I haven't even spoken to Mark about this, but next year we want to show we are competitive and can win bike races. The same goes for Brad Wiggins."
With Wiggins emerging as Tour de France podium potential, it looks like he is the round peg for Team Sky's round hole.
"Yes, definitely. I won't deny that," says Sunderland.
But Sunderland would not confirm whether there had been behind-the-scenes negotiations with Wiggins or his Garmin team to free him from his contract a year early. Garmin won't let him go without a battle, or without getting what they consider to be adequate compensation.
"I can't really give a comment on this," says Sunderland. "We don't want to have problems with team managers and teams and certainly not with the riders. That's not what we're about. I've said this to Dave, but the riders you want in the team are the riders who want to be in this team, not riders who want to come because we'll give them X amount more. They need to believe in what this project is about, they want to be excited about it and have some ownership over it because they have input into it."
Katusha
HOW TO BUILD A SUPERTEAM: KATUSHA
Andrei Tchmil is the manager of Katusha. He set the template for building a big team almost from scratch last year.
CS: Katusha was a new ProTour team in 2009 but in 2010 there will be both Team Sky and Radio Shack. Do you think its good for the sport?



AT: I think it's a good thing. I'm always happy when there are new teams in cycling because it helps boost the sport.
I'm sure that the new Sky and RadioShack teams will be of an extremely high level, even if I'm not impressed with how they've been doing things so far.
CS:What do you mean?



AT: Team Sky has approached several of my riders and staff even though they're under contract. I think that's wrong.
They've destabilized my team because they promised people more money and tried to convince them they'd be better off at Team Sky. I asked Scott Sunderland to stop tapping up my staff and riders way back during the Giro. I'm not happy about that.
When we created the Katusha team we didn't approach anyone we knew was under contract because it's not right.
CS: Which riders and staff have Team Sky been trying to sign?



AT: I'm not going to say. But if Team Sky wants to approach a rider or a member of my staff, they contact me first and not try and do it behind my back.
If I went around like that, as well as hearing a lot of swearing down the telephone, I'd also make a lot of enemies. The cycling world is very small and it's always a mistake to make enemies when you can make friends.
CS: You took over management of Katusha last summer. The team's budget and sponsors were already in place but you had to do everything else from scratch. What was it like?



AT: Finding the funding is the first big step but there are thousands of other steps that are vital.
Finding the right staff is very difficult but very important because they are the backbone of the team. They've got to believe in what you are doing and how you want to do it. That's especially true in a new team because there are always more problems at the start as everybody learns to work together.
My staff and I were stretched to the limit at times in the first part of the season. We did everything we could to protect the riders so that they could focus on their racing but we had to really work hard to get the logistics and organisation right. Fortunately Serge Parsani has a lot of experience and did a really good job on the sporting side, while our backroom staff worked their backsides off.
CS: You've won some important races like Amstel Gold race and a Tour stage but not much else.



AT: I'm pretty happy with how things have gone so far. Every team would like to win a lot of races.
We've won 21 races but we've also had 32 second places. If we'd won only half of those, our season would already be a success.
However it's about quality as well as quantity. In the Spring Filippo Pozzato was the only real rival to Tom Boonen and Quick Step in the cobbled classics. That's pretty impressive but it only happened because we looked after him and did things right as a team, without putting him under too much pressure.
We proved that we can win big classics by taking the Amstel Gold Race with Sergei Ivanov. His stage in the Tour de France was also impressive. The Tour is crazy and really tests any team to its limit but we won a stage and won it well.
CS: You had a good spring but Pfannberger and Colom tested positive. What happened? Did it put the future of the team at risk?



AT: During the first eight months of the team we've gone from some great moments of success to more difficult moments like the positive tests.
It was a difficult moment but I think some good came out of it because we created the internal protocol in the team that took a very strong position against doping. The idea that riders have to pay five times their annual salary if they test positive might seem very extreme but it's a strong deterrent against doping.
We had to do something because I realized we can't control the riders 24 hours a day. I can't go into their homes and see what they've got in their fridge. All I can do is to try and make them understand that if someone dopes they're putting their careers at risk but also the careers and livelihood of everybody else in the team at risk.
I want my riders to think 'Shit, I'd have to sell my house and I'd lose everything I have if I get caught doping, so I'm not going to risk it.' That's the idea behind the protocol; it has to be a strong deterrent. All but one rider signed the protocol. I think we've done the right thing.
CS: Gert Steegmans didn't sign and he's against such a high penalty, saying it's not fair.



AT: I'm not bothered about what Steegmans thinks. We've got another three years of sponsorship and so guaranteed income for everyone. If Steegmans can't understand that and doesn't want to be part of our team, that's his problem.
Steegmans is good at talking to the media but he's not as good at being a professional. We helped him win races and helped with lots of other things but he didn't work hard and often wasn't at his best when he should have been. I was a professional rider and won major classics like Paris-Roubaix and Milan-San Remo, so I know what I'm talking about.
CS: The Katusha project is more than just a professional team, it's also a development and promotional programme for cycling in Russia. How is that going?



AT: I spent a lot of time in Russia in August working on that. In 2010 we're going to have a serious Continental team for both the road and the track which will act as a feeder team to the ProTour team. Rabobank, Garmin and RadioShack do the same and I think every pro team should have development teams.
CS: Some traditional cycling nations are in decline and others are replacing them. In 2010 there will be three major US teams, Team Sky in Britain and Katusha in Russia. Other nations like France, Italy, Germany and Spain are losing sponsors and appear weaker. Do you think that cycling geopolitics are changing?



AT: I think it's good that cycling is changing and becoming more global. It's been stuck in its traditions for too long.
I'm sure there will be more riders like Mark Cavendish in the next few years thanks to Sky and hopefully there'll be more successful Russian riders in the peloton and on the track at the London Olympics in 2012.
Traditional cycling countries like Italy, France, Germany and Spain are suffering because of the doping scandals of the last decade. There are some good team managers out there but a lot of key sponsors have ended their investment because of all the bad press about doping. There's been a press massacre in some countries and that's wrong. It's right doping is exposed but we've got to look after our sport more. If we don't, nobody else will.
We put Andrei Tchmil's accusations to Scott Sunderland, who denied that he'd been tapping up riders.
"I can assure you that I have never solicited any staff nor riders from Andrei Tchmil's Katusha team. I have not once addressed a rider, nor a staff member of his team and offered them a place in Team Sky. I told Andrei this before when he attacked me about it during the Giro. I asked him: "which riders then, which staff members would I have approached?"
"He said the same thing he told you because of the simple reason he cannot give names as no-one of his team has been approached by Team Sky."
On the other hand, Sunderland did indicate that there had been interest in joining Team Sky from some Katusha riders. "I do confirm that some members of his staff and a few riders have approached Team Sky to ask if there was interest. But they addressed me or another member of the team; not the other way around. From my side, there never has been any contact initiated."
FIVE DECADES OF CYCLING SPONSORSHIP
We've taken a snapshot of the changing face of cycling sponsorship, looking at the sponsoring companies at the Tour de France every 10 years since 1970, finishing with the major team sponsors next year.
IN 2010

AG2R Insurance group
Astana Kazakh consortium of companies
BBOX Bouygues Telecom Telecommunications
Caisse d'Epargne French bank
Cervelo Bicycles
Cofidis Credit over the phone or online
Euskaltel Telecommunications
FDJ French lottery
Footon-Servetto-Fuji Bicycles / wardrobes
Garmin-Transitions GPS units / light-sensitive lenses
Lampre Sheet metal
Liquigas Gas
Quick Step flooring
Rabobank Bank
OmegaPharma-LottoPharmaceuticals / Lottery
Skil-Shimano Power tools / Bicycle components
HTC-Columbia mobile phones / Outdoor clothing
Katusha Russian global domination project
Milram Dairy products
Saxo Bank Global investment bank
Team Sky media company
Radio Shack electronic equipment retailer
IN 2000
US Postal Service communications
Banesto banking
Kelme clothing or footwear
Mapei-Quick Step flooring
Rabobank bank
ONCE-Deutsche Bank charity / bank
Telekom communications
Mercatone Uno supermarket
AG2R insurance
Saeco-Valli & Valli coffee machines
Festina watches
Farm Frites oven chips
Cofidis credit over the phone
Lotto-Mobistar Belgian lottery / mobile phone provider
Française des Jeux French lottery
Polti electric appliances - mainly vacuum cleaners
Memory Card-Jack and Jones Computer memory cards / clothing store
Credit Agricole French bank
Vini Caldirola Wine producers
Bonjour Local newspaper group
IN 1990
Z Children's clothing
Castorama-Raleigh DIY superstore chain / bicycles
Banesto Spanish bank
PDM Electronics company (audio recording tapes)
ONCE Spanish lottery for the blind
RMO French employment agency
Panasonic Electronic equipment
Chateaux d'Ax Italian furniture
7-Eleven American supermarket
Seur Mail courier firm
Weinmann Bicycle components
Helvetia-La Suisse Insurance group / Newspaper
Toshiba Electronic equipment
Ryalcao-Postobon Colombian soft drinks company
Histor-Sigma Both paint companies
Lotto Lottery
TVM Lorry transportation firm
Carrera Jeans Jeans
Buckler Low alcohol beer
Ariostea Italian ceramic tiles
Kelme Spanish sports shoes
Alfa Lum Aluminium doors and windows
IN 1980
Renault-Gitane Cars / bicycles
TI Raleigh-Creda Tube investments (Raleigh's holding company) / Creda kitchen appliances
Puch-Sem-Campagnolo Mopeds, motorbikes, cycles / servomotors / bike components
Peugeot-Esso-Michelin Cars and bicycles / Petrochemical / tyres
Daf Trucks-Lejeune Trucks / bicycles
Splendor bicycles
Marc Soap
Miko-Mercier Ice cream manufacturer / bicycles
La Redoute-Motobecane French mail order clothing / mopeds and bikes
Ijsboerke Ice cream
Boston-Mavic-Amis-du Tour Refrigerators / bicycles / weird friends of the Tour team
Teka Kitchens
Kelme Spanish sports shoes
IN 1970
Faema-Faemino Coffee machines
Peugeot-BP-Michelin Cars/bicycles / petrochemicals / tyres
Fagor-Mercier-Hutchinson Kitchen appliances / bicycles / tyres
Salvarani Italian kitchen manufacturer
Kas-Kaskol Spanish soft drinks manufacturer
Willem II -Gazelle Cigarette maker / bicycles
Molteni Italian cooker and stove manufacturer
Frimatic-De Gribaldy-Wolber Fridges / bicycles / tyres
Bic Biro pens
Sonolor-Lejeune Radios / bicycles
Mann-Grundig Pharmaceutical co. / home sound systems and TVs
Mars-Flandria Confectionary / cycle manufacturers
Caballero Cigarette manufacturer
Ferretti Italian kitchen manufacturer
SCIC Italian designer kitchen manufacturer
Thank you for reading 20 articles this month* Join now for unlimited access
Enjoy your first month for just £1 / $1 / €1
*Read 5 free articles per month without a subscription
Join now for unlimited access
Try first month for just £1 / $1 / €1