TOB RIDERS ANGRY OVER MANUAL PROLOGUE TIMING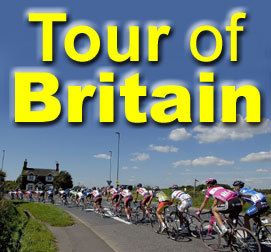 They say that time trials are the race of truth but several riders in Sunday?s Tour of Britain prologue felt they had been cheated out of a better placing after a failing in the official timing system.
An electronic timing company had apparently been hired to time the riders as they powered round the 1.6-mile prologue course in Crystal Palace National Sports Centre but when they did not turn up race officials had to revert to manual timing with a stopwatch at the line deciding the official race times. As a consequence the times were shown with tenths of a second instead of hundredths and there was no way of knowing how accurate they really were.
Fortunately, Mark Cavendish?s winning margin was so huge that nobody could question that he was the rightful winner but several of the riders who finished close together in the top ten were left with the doubt they could have finished higher up.
The time gaps between some riders were so small that Australia?s Zak Dempster could have perhaps finished third instead of fourth if the timing had been more accurate. Geraint Thomas (Barloworld) could have been fifth instead of seventh and Chris Newton (Recycling.co.uk) could have been best British rider behind Cavendish instead of Thomas. Several team managers and directeur sportifs made it clear to Cycling Weekly they were not happy with what they described as the ?amateurish? race organisation of the Tour of Britain.
RELEVANT LINKS
Cavendish: Surprised by prologue win
Cavendish wins Tour of Britain prologue
Tour of Britain 2007 preview