Tories withdraw £23m of promised spending for cycling in latest cuts
George Osborne announces the 'Cycling Cities' scheme will have its budget slashed by £23m as he looks to cut spending by £4.5bn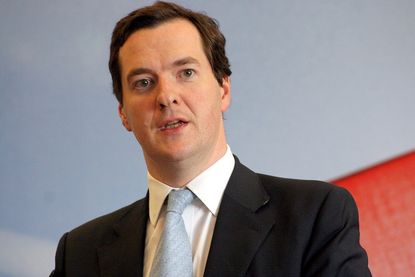 A scheme announced by former Deputy Prime Minister Nick Clegg in March to improve cycling infrastructure in cities around England will see its spending cut by 20 per cent, the Chancellor has announced.
George Osborne is set to slash £23m from the £114m pledged to the Cycling Ambition Cities Programme as he tries to cut departmental spending by £4.5bn.
The Department for Transport has been hit the hardest in the cuts, losing out on £545m, according to figures in the Guardian, while defence and education will lose £500m and £450m respectively.
It's little surprise that one of former Liberal Democrat leader Clegg's flagship schemes is one of the first things to feel the brunt of cuts, as the Tories shake the shackles of the coalition government they'd been part of since 2010.
>>> Boardman: Cycling pledges show Tories have failed to listen
The cut means that around £91m will be split between eight cities: Bristol, Cambridge, Newcastle, Norwich, Oxford, Manchester, Leeds and Birmingham.
Mr Clegg said in March: "We are in the midst of a cycling revolution in the UK but we need to make sure we're in the right gear to see it through. That's why I'm so pleased to announce this investment for these major cities to make it easier for people to get around on two wheels."
Adding: "Research shows us that boosting cycling could save billions of pounds otherwise spent on the NHS, reduce pollution and congestion, and create a happier and safer population."
Thank you for reading 20 articles this month* Join now for unlimited access
Enjoy your first month for just £1 / $1 / €1
*Read 5 free articles per month without a subscription
Join now for unlimited access
Try first month for just £1 / $1 / €1