Transport Scotland to invest £20 million in cycling
The large amount of government funding will be used in an effort to increase the number of journeys done by bike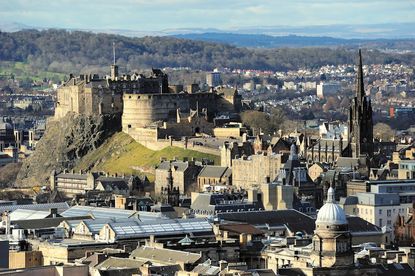 Over 150 cycling projects in Scotland are to be given the go-ahead with £20 million from the government funding the schemes.
Transport Scotland has ring-fenced the large sum of money to be used solely on cycling and walking initiative as part of the country's commitment to implement the Cycling Action Plan for Scotland.
The Action Plan's priority aim is to have 10 per cent of all purposeful trips in the country made by bike, while its partner the National Walking Strategy wants to create better walking routes.
A report in November, however, showed that the country was currently well off that target, with just two per cent of journeys made by bike.
The news comes just days after Edinburgh was awarded £5 million to spend on cycling projects.
Sustrans, the cycling and walking charity, is distributing the funding on behalf of Transport Scotland and will reveal the details of the 160 successful applicants in due course.
Tim Bishop, Sustrans' Community Links Coordinator, said: "From the evidence gathered over the past five years and from the level of submissions received this year, it is clear that there is a real appetite to improve cycling facilities across Scotland.
"Our Community Links team has worked hard to carefully select the highest quality projects to fund and we look forward to working with partners to ensure their successful delivery."
Thank you for reading 20 articles this month* Join now for unlimited access
Enjoy your first month for just £1 / $1 / €1
*Read 5 free articles per month without a subscription
Join now for unlimited access
Try first month for just £1 / $1 / €1