Tweets of the week: Tom Boonen, Laura Kenny and Chloe Hosking
Some more social media gold from the last seven days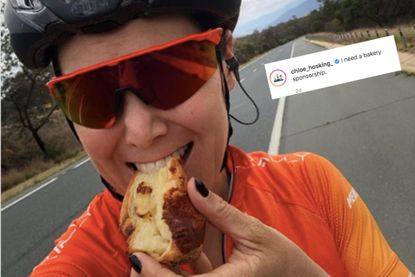 We're back with more from the world of cycling from the last seven days.
This week there are some unbelievable skills on the rollers, a bit of romance from Tom Boonen, and a really rough crash for Laura Kenny.
Here are a few picks from the last seven days:
1. Those interval feels
2. That's one way of walking the dog...
3. Anyone think they could do this? I certainly couldn't
4. Happy Valentine's Day from Tommeke
5. A tough crash for Laura Kenny in an Olympic year
6. Coffee is serious business for Štybar
7. Always a classic moment
8. Need proof a cycling team is a family?
9. We could definitely get on board with a pastry sponsor
10. 'Healing process of my spuds'
We'll be back next week.
Thank you for reading 20 articles this month* Join now for unlimited access
Enjoy your first month for just £1 / $1 / €1
*Read 5 free articles per month without a subscription
Join now for unlimited access
Try first month for just £1 / $1 / €1