Two cyclists dead after being hit by driver over limit for alcohol and drugs in Spain
Two dead and a British cyclist in serious condition after car collides with club ride on Sunday near Oliva, Spain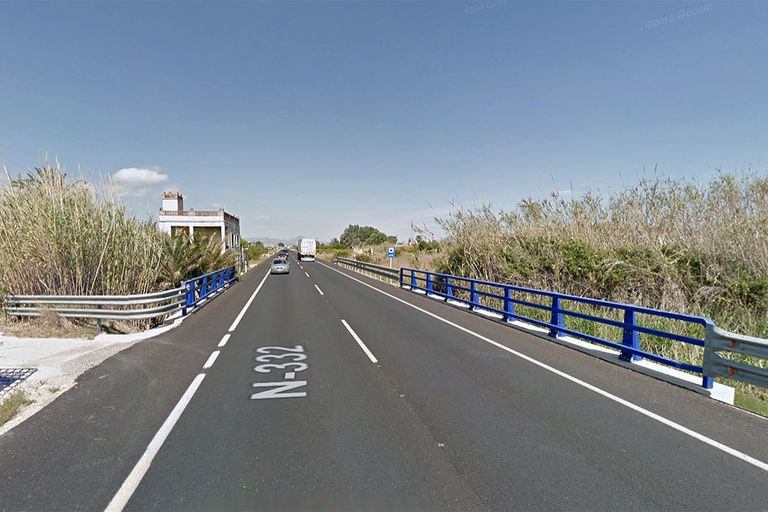 (Image credit: Google Maps)
Two cyclists died after a collision near Oliva, Spain, on Sunday. The driver of a car involved in the incident was arrested by police after failing tests for drink and drugs.
British cyclist Scott Gordon was in the group of cyclists involved in the collision, and is currently in hospital having suffered serious injuries. Two further cyclists are also in hospital receiving treatment.
Spanish paper AS reports that the group of cyclists from the Atletic Llebeig Club were travelling along the N332 road when they collided with a car travelling along their side of the road. The cyclists were hit head-on.
Gordon, 28, moved to Costa Blanca with his family in 2013, and works in the oil industry, reports the Daily Record.
Following the incident, many high-profile Spanish pro cyclists have said that more needs to be done to improve the safety of cyclists on the country's roads.
Alejandro Valverde, Alberto Contador, Joaquin Rodriguez, Beñat Intxausti and Markel Irizar are among those who have spoken out.
"The numbers continue to rise and unfortunately nothing changes. We need more respect for the rider and tougher penalties," said Valverde on Twitter.
Rodriguez wrote on Twitter: "We cannot go on like this. You have to stop this once and for all. What is the number of dead to make a just law? Respect to the cyclist."
The two riders killed in the incident had taken part in Contador's mass participation ride in Oliva the previous week. "Those two cyclists who killed yesterday were a week ago here they enjoyed their passion. Very sad."
In January 2016, the Giant-Alpecin team were hit by a car on a training ride in Calpe, Spain, with six riders attending hospital for treatment.