Van driver whose wing mirror was damaged as he overtook cyclist 'used vehicle as weapon' in road rage attack
Court hears how van driver, who denies attack, turned on cyclist after wing mirror was damaged while overtaking on narrow road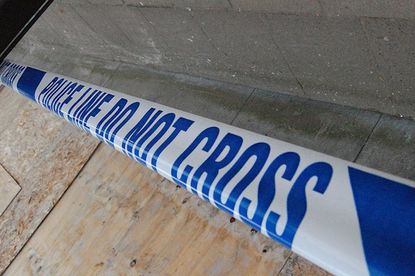 A van driver from Kent "used his van as a weapon" as he "drove at a cyclist" in a road rage attack, a court heard on Wednesday.
Sevenoaks Magistrates Court heard how Daryl Jones' wing mirror was damaged when he overtook a cyclist on a narrow road in Rochester, Kent in September 2017, with prosecutors saying that Jones had then turned on the cyclist, pushing him to the ground before driving at him with his van.
>>> Pensioner spared prison after driving at cyclist and leaving him injured at roadside
"There was contact between the two vehicles [the van and the cyclist] and the defendant pulled in front of the victim," said David Fairest, prosecuting, as reported by Kent Live.
"He came alongside shouting at the victim 'you have damaged my wing mirror'. He appeared to be extremely angry - the defendant then grabbed hold of him and pushed him hard - then pushed him backwards and the victim fell back on to the road.
"He did a u-turn then drove back at him again. The vehicle was used as a weapon. It was a repeated and sustained assault."
Although the airbag in the cyclist's helmet deployed in the incident, he was able to walk away with just scratches and bruises.
Jones continues to deny the attack with Andrew Wood, defending, saying that his client "does not have any issues with anger" and "simply did not act in this way".
>>> Driver found guilty of careless driving after killing cyclist is spared jail sentence
However with Jones having been found guilty of assault occasioning actual bodily harm (ABH) at an earlier hearing, bench chairman Cassandra Hissey said that the incident was of such severity that sentencing should take place at Maidstone Crown Court at a later date.
Depending on the severity of the incident, ABH can carry a sentence of anything between a medium level community order to three years in prison.
Thank you for reading 20 articles this month* Join now for unlimited access
Enjoy your first month for just £1 / $1 / €1
*Read 5 free articles per month without a subscription
Join now for unlimited access
Try first month for just £1 / $1 / €1