Watch: Cyclist rides into back of van in nasty face-first crash
Man apparently walks away unharmed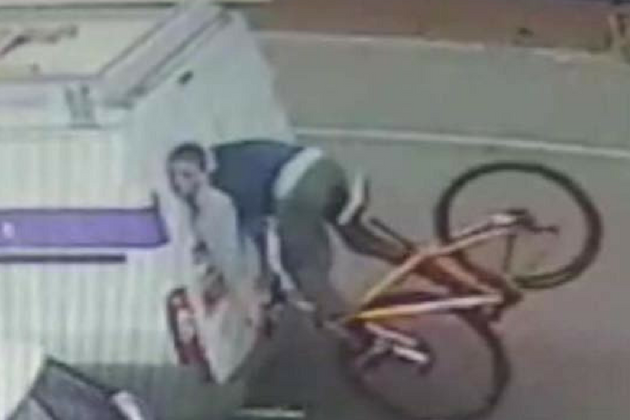 https://www.facebook.com/georgina.taylor.520/videos/10214176925124161/
If you're ever tempted to ride in the slipstream of moving traffic to up your average speed, then this video of a man in Newcastle having a nasty coming together with the rear-end of a van will make you think twice.
The video, which appears to have been filmed from the security camera of a nearby house, shows the cyclist riding a couple of metres behind the white Ford Transit van as they travel down Union Hall Road in Newcastle.
>>> Caught on film: the bizarre moment a cyclist rides into the back of a parked car
Unfortunately for the cyclist, the van driver then hits the brakes, and with the cyclist unable to react, he crashes head-first into the back of the van.
The van driver doesn't seem to be aware of the collision as he drives off, while the cyclist also appears to have escaped largely unhurt, walking to the side of the road as a woman from the parked car moves his bike onto the pavement.