WHY HET VOLK IS THE REAL DEAL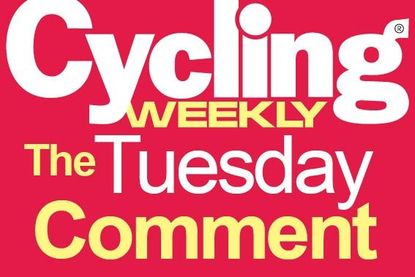 Swipe to scroll horizontally
You can take your Tour Down Unders and Tour of Californias. The real start to the season is Het Volk. Always has been, always will be.
I?m not saying I wasn?t a little envious of colleagues who went to the Tour of Holidayfornia, and I had a pang of regret when I turned down the invite to the Tour of Qatar in January.
But when you arrive in Ghent the day before Het Volk, greeted by black skies and horizontal rain, you know the season is here.
The Tour of California is a big event, of course. And it?s grown very quickly to become the most important race in February, but you can?t disguise the fact that it?s not much more than a prestigious, cash-rich warm-up race.
Important though Tom Boonen?s stage win was, you can?t escape the feeling that it?s only really important in a corporate, please-the-sponsor kind of way.
It?s not one that he?ll look back on when he?s 60 and recall as one of the great highlights of his career. ?Ah, yes, I won a stage of the Tour of California in, where was it now? Santa Rosa? Sacramento? Oh, one of those places, anyway.?
By contrast, Het Volk is the real deal. It?s hard, the weather is always unfavourable ? cold and windy last weekend ? and you have to be on a great day to win it.
Although it may not be as big and prestigious as the Tour of Flanders, no one in the Het Volk field is looking ahead to the next objective. They?re either racing, or trying to survive.
And that?s what makes it an epic. The organisers worked wonders with the new route too. Initially the absence of the Oude Kwaremont, a lovely hill that offers great vantage points and a superb atmosphere, and the Muur in Geraardsbergen, left me flat.
But by moving the little cluster of hills, the Eikenberg, Wolvenberg and Molenberg, that little bit closer to the finish it planted the seed in the minds of the riders that this would be a very different race to recent years.
Boy, did Philippe Gilbert grasp the nettle.
It was also refreshing to see that an event could exist ? indeed, thrive ? outside of the poisonous bubble containing the ASO v UCI scrap. No one in Ghent cared about the row. Het Volk is fortunate that it is one of the few races to avoid a severe downturn in prestige after being left out of the ProTour.
California may have had Rock Racing?s glamour girls and Cipo. It may have had webcasts and a nice pre-race buffet and a lot less cigarette smoke wafting about at the start.
But Het Volk had the racing.
And dry weather.
Swipe to scroll horizontally
The Three Days of West Flanders starts on Friday.
It?s a small race that won?t get the same fanfare as Paris-Nice but there is something notable about it. This year it carries the sub-title The Johan Museeuw Classic.
Just over a year ago Museeuw admitted to using performance-enhancing drugs in the final year of his career.
He?s due to stand trial in Belgium too, for using EPO and Aranesp, although the case has been clogged in the judicial system for almost five years and has been put back ? again ? until later this year.
In the meantime, his fledgling bike company is doing nicely. He?s also set up a cyclo-sportive event and put his name to a health and sports club in Belgium.
Aside from the outstanding court case, Museeuw admitted ?making a mistake? in his final year. Until the court case decides one way or another it?s pure conjecture to assume he used drugs throughout his career.
But the confession that he used drugs in his final year should surely make it inappropriate that the Three Days of West Flanders celebrates his name in this way.
The Johan Museeuw Classic sticks in one?s craw and the organisers really should have resisted until after the court case.
Swipe to scroll horizontally
DON?T JOKE TO CUSTOMS OFFICIALS
Everyone knows you don?t make jokes to security staff at airports. They don?t like it. That innocent little quip about having a bomb in your luggage means you?ll be hearing the snap of a rubber glove pretty quickly.
Knowing this, perhaps it wasn?t wise to joke with the French customs at the Eurotunnel terminal on Sunday.
Returning from Het Volk and Kuurne-Brussels-Kuurne, I was asked a few questions about where I?d been and why I?d been there.
The stoney-faced French official asked why I?d taken my bike. I explained that I?d found time for a ride while over there.
Then he said: ?Do you have any alcohol or cigarettes??
?No. None.?
?Have you any medicines or special products??
?No. Only the riders need special products.?
I was already regretting it as I was still saying it, partly because it was a cheap gag and secondly because his face set even harder and I was then asked to drive into the little garage for further questioning.
They had a pretty thorough search in the car, looking under it and removing the boot lining, perhaps thinking they?d uncovered a Willy Voet style border-crossing. I was grilled for a good ten minutes too and even though I had nothing to hide, it was not a joyous experience.
Well, some journalists turned a blind eye to doping in the 1990s but, to the best of my knowledge, I?m not sure they actually assisted in the deception.
But having recently read David Walsh's book From Lance to Landis it did put into perspective the fear felt by Emma O'Reilly, the former US Postal Service soigneur, who was asked, on occasion, to drive over international borders with what she thought could have been 'special products'.
PREVIOUS TUESDAY COMMENTS
February 26 ? Pendleton Poses Nude and the Demise of the Archer
February 19 ? Let Levi Ride? Leave it out
February 12
February 5
January 29
January 22
January 15
Thank you for reading 20 articles this month* Join now for unlimited access
Enjoy your first month for just £1 / $1 / €1
*Read 5 free articles per month without a subscription
Join now for unlimited access
Try first month for just £1 / $1 / €1