Good morning and happy new year from the team at Cycling Weekly. I'm Adam Becket, and it hardly feels like a day since the last time I did one of these exciting live blogs before Christmas.
We hope you had an excellent Christmas, but in the time we were all absent from work news was still happening, news that I hope to bring you today.
Our first port of call was something that we really thought might be sorted by 2023, that of Mark Cavendish's destination for this season.
This afternoon we will have updates from the cyclo-cross in Herentals, so stay tuned for that.
Key updates
09:45 - No Mark Cavendish at Astana
10:45 - Just 1.7% of bike theft cases result in a charge
11:28 - Tom Pidcock to miss Herentals cyclo-cross
12:39 - Egan Bernal reportedly heading to Tour de France
13:40 - Puck Pieterse wins women's X20 Trofee Herentals
15:00 - Mathieu van der Poel wins men's X20 Trofee Herentals
Refresh
Mark Cavendish absent from Astana Qazaqstan team photo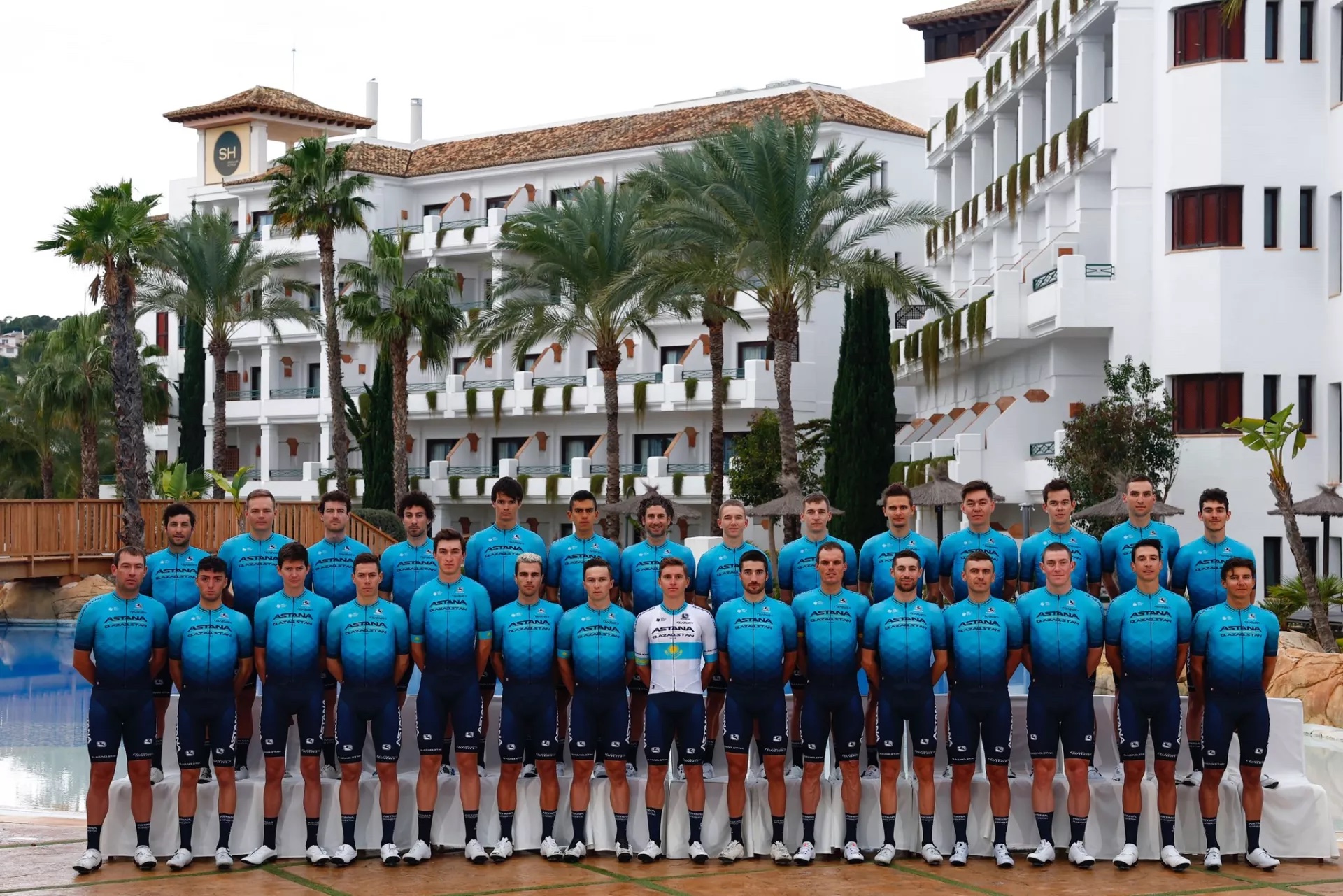 Over a fortnight has passed since the 'Mark Cavendish is definitely going to Astana Qazaqstan' rumours began, and there has still been no announcement from the Kazakh team on whether they actually have signed the British champion.
Things got even more confusing when Astana released its official 2023 photo, sans the man in the red, white and blue stripes. It didn't take much detective work to discover that the photo had reportedly been taken before Cavendish had arrived at the squad's training camp in Spain last month.
There might need to be some shuffling of the pack at the team to find space for both Cavendish and leadout man Cees Bol, who was also reportedly signed by Astana, with the suggested solution being that a rider moves down to the team's development squad in order to make room. The UCI limit for riders per team is 30.
In the official photo, 29 riders were photographed, meaning there is only one spot available unless a rider is demoted.
Cavendish was spotted at Astana's hotel in Spain at the end of December, was also seen riding a Wilier, the bike brand which sponsors the team.
When will the announcement actually happen? It is actually 2023 now.
Lizzie Deignan awarded MBE for services to cycling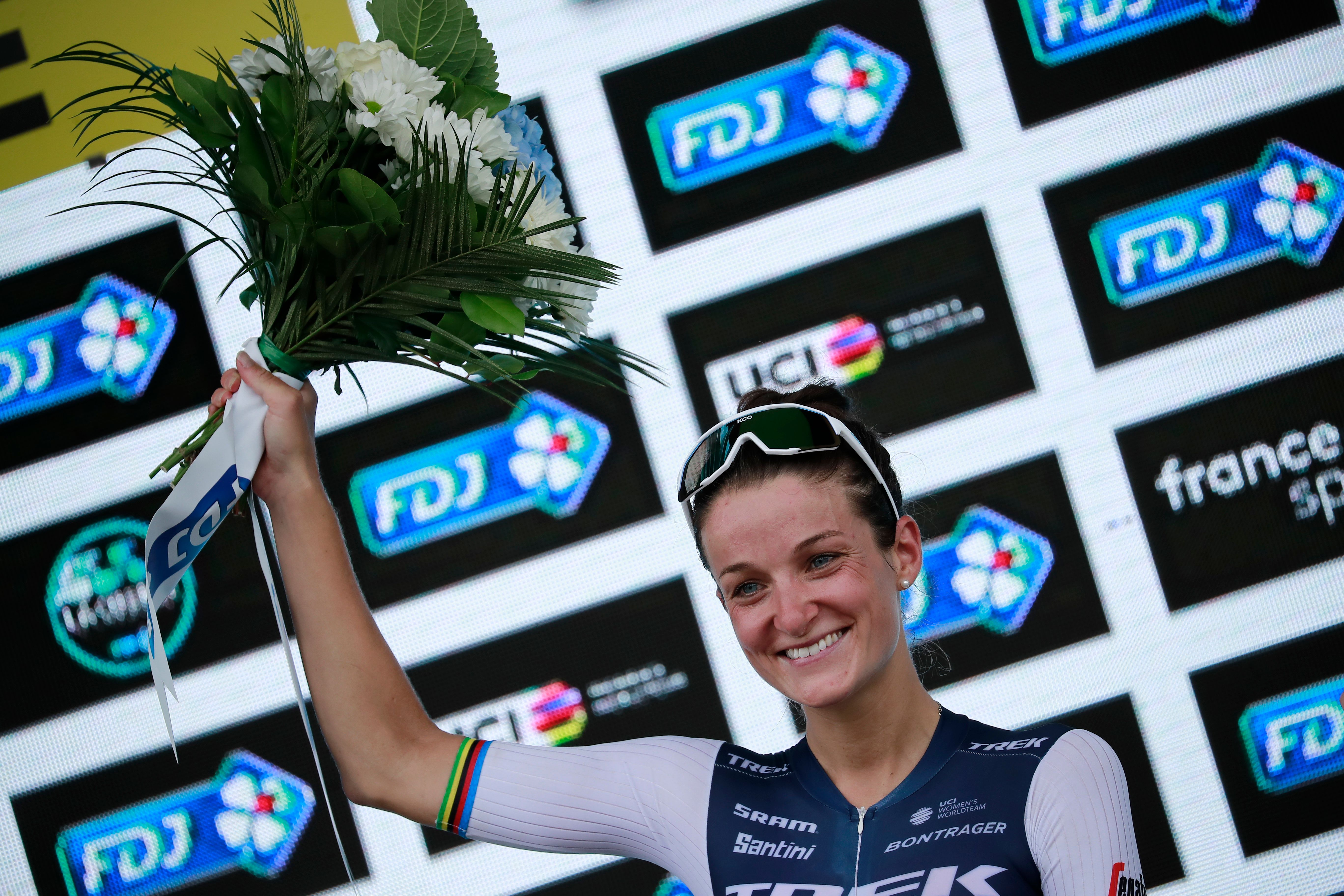 Lizzie Deignan was awarded an MBE in the New Year's Honours list, which was published at the end of last week.
The former world champion has won almost everything during her career, from the inaugural Paris-Roubaix Femmes to the Women's Tour via Liège-Bastogne-Liège, and so it is fitting that she gets the extra award.
BMX legend Ken Floyde, the Chair and founder of Brixton BMX Club, was also awarded a British Empire Medal in the list.
Deignan, who turned 34 in December, has not raced since the 2021 Women's Tour, which followed her victory at the first edition of Paris-Roubaix Femmes in October last year.
She took the 2022 season off for the birth of her second child, Shea, but said last month that she will be back racing in a few months time.
The British former world champion posted an answer to a question on Instagram on whether she'd be back in time for Paris-Roubaix: "Conservative plan is to start racing in May so no Roubaix next year... but you never know April is a few months off."
"It's a bit surreal," Deignan told the Yorkshire Post after receiving the honour. "It makes you feel proud. To be recognised for services to cycling, it's more than just a result. It will have a bit more longevity. When I'm 50 or 60 I'll still have my MBE but my results will be long gone."
Just 1.7% of bike theft cases result in a charge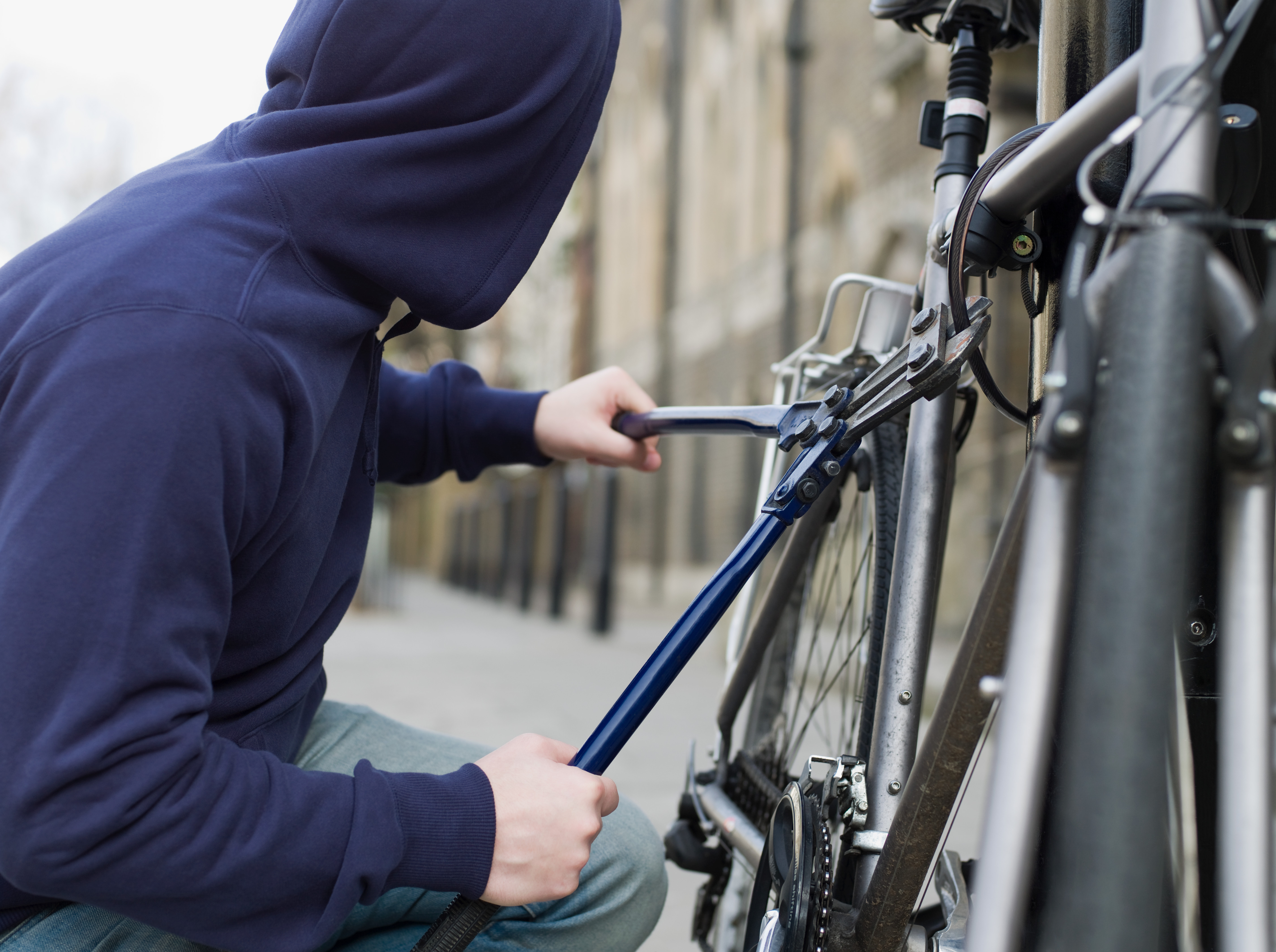 Less than one in 50 bicycle thefts resulted in a suspect being charged, data analysed by the Liberal Democrats has shown.
The Guardian reported on Monday that almost 90% of all bicycle theft cases reported to police over the past year were closed without a suspect even being identified.
The Lib Dems said that the findings, which was based on data from July 2021 to June 2022, showed that under-funded police forces were unable to properly investigate such crimes.
In the year analysed, 74,421 bike thefts were reported to police, but no suspect was identified in 66,769 of the cases and only 1,239 resulted in a charge or summons.
The worst-performing area was Sussex, where no suspect was identified in 96.1% of reported thefts, followed by the Metropolitan Police's area (94.8%), Hampshire (94.2%), Surrey (91.5%) and Cambridgeshire (91%).
Alistair Carmichael, the Lib Dems' home affairs spokesperson, said it was "shocking that if your bike gets stolen, there's very little chance of ever seeing the thief caught and punished".
£32.9 million given by Department for Transport to help create a national network of walking and cycling experts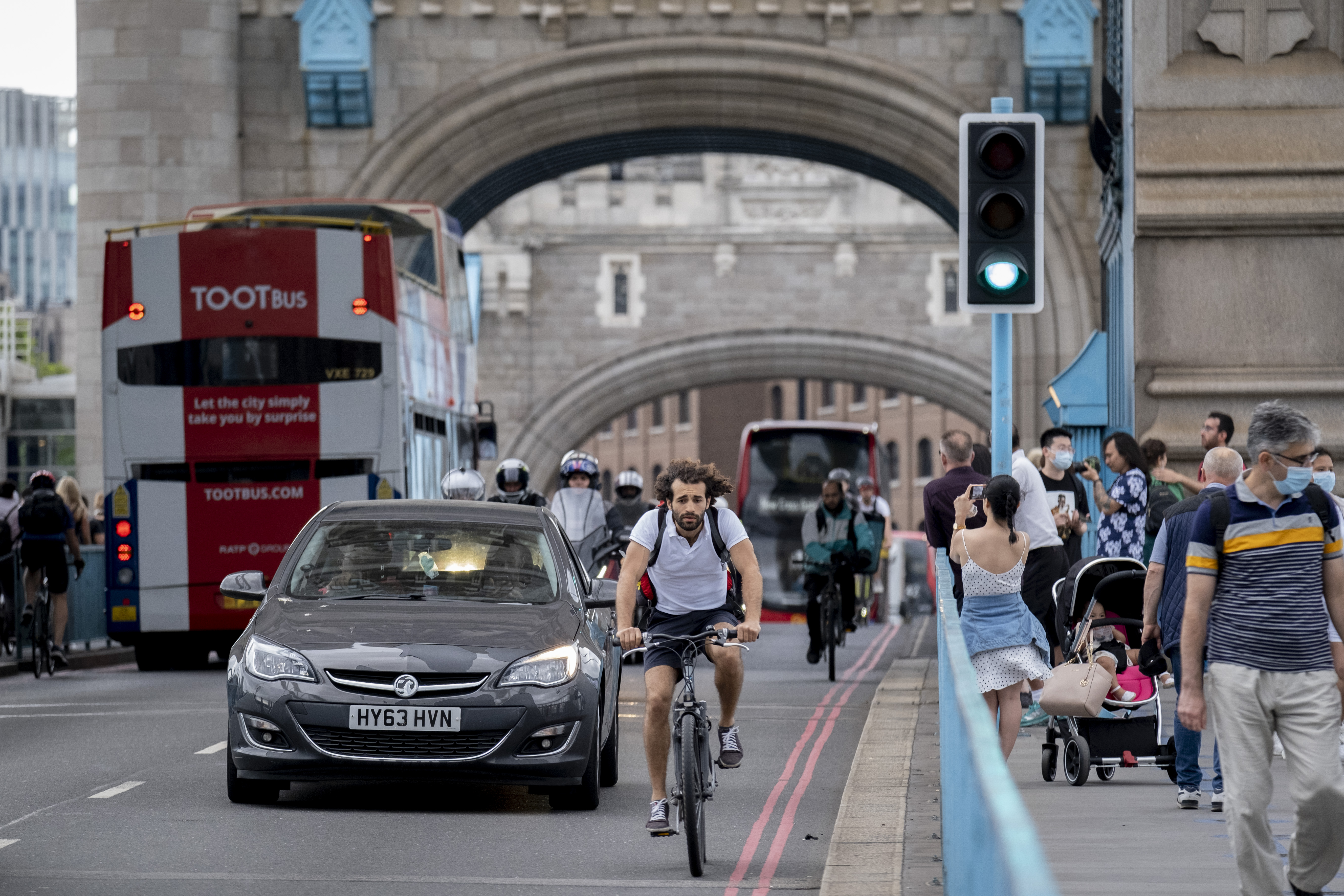 Yesterday, the Department for Transport briefed that £32.9 million was being made available for councils to "develop thousands of well thought-through local walking and cycling schemes, co-created by the communities that will use them".
The money is not 'new money', however, it is part of the 'Capability Fund' previously announced by the government, but this announcement marks the funding going into the system.
The press release read: "The investment will help local councils in England design, develop and consult on high-quality active travel schemes that work for residents and consider the local road network. These could include new school safety zones to encourage active travel, improved walking and cycling infrastructure on local high streets as well as new cycle and wheelchair paths."
Chris Boardman, the Active Travel Commissioner for England, said in the statement: "If we want to enable hundreds of thousands more people to walk, wheel and cycle for everyday trips then we need to deliver high-quality schemes that make it feel easy, fun and safe.
"Of course, ensuring the right technical skills are in place at a local level is vital but so is engagement. Survey after survey has shown strong community support for making space for active travel but it's vital that people get strong input into helping to decide what is the right solution for their area.
"If we want to enable hundreds of thousands more people to walk, wheel and cycle for everyday trips then we need to deliver high-quality schemes that make it feel easy, fun and safe. "
Tom Pidcock out of X2O Trofee Herentals cyclo-cross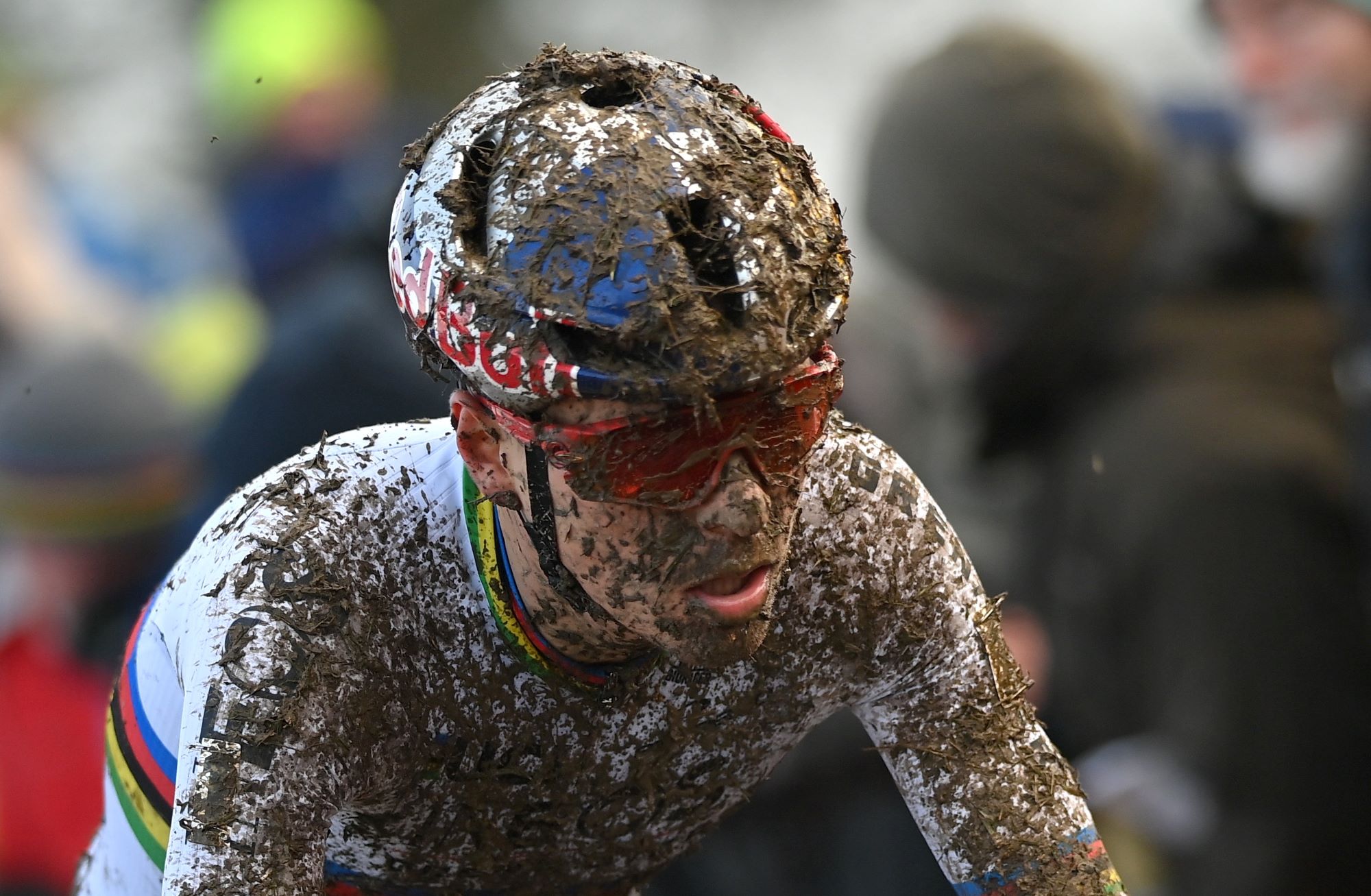 Tom Pidcock will not be present at the X2O Trofee Herentals cyclo-cross this afternoon after his crash at the GP Sven Nys over the weekend.
"I've ridden the bike after the crash but I'm not quite ready to race today," the Briton said in a statement issued to Twitter by his Ineos Grenadiers team.
On Sunday the cyclo-cross world champion crashed while leading the GP Sven Nys, flipping over the barriers, but remounted and finished third.
The race was his 13th race of the season, with nine of those races ending with podium finishes for the 23-year-old. He won the X2O Trofee round in Kortrijk and the Superprestige in Boom during this winter's CX season.
"I've had a good block of races this festive period so there are plenty of positives to be taken from it," he said. "Now is a good time to draw a line and reset."
Pidcock is still scheduled to take part in the Benidorm round of the cyclo-cross World Cup in just over a fortnight, but he will not defend his title at the World Championships.
Intermarché-Circus-Wanty rider struck by car while training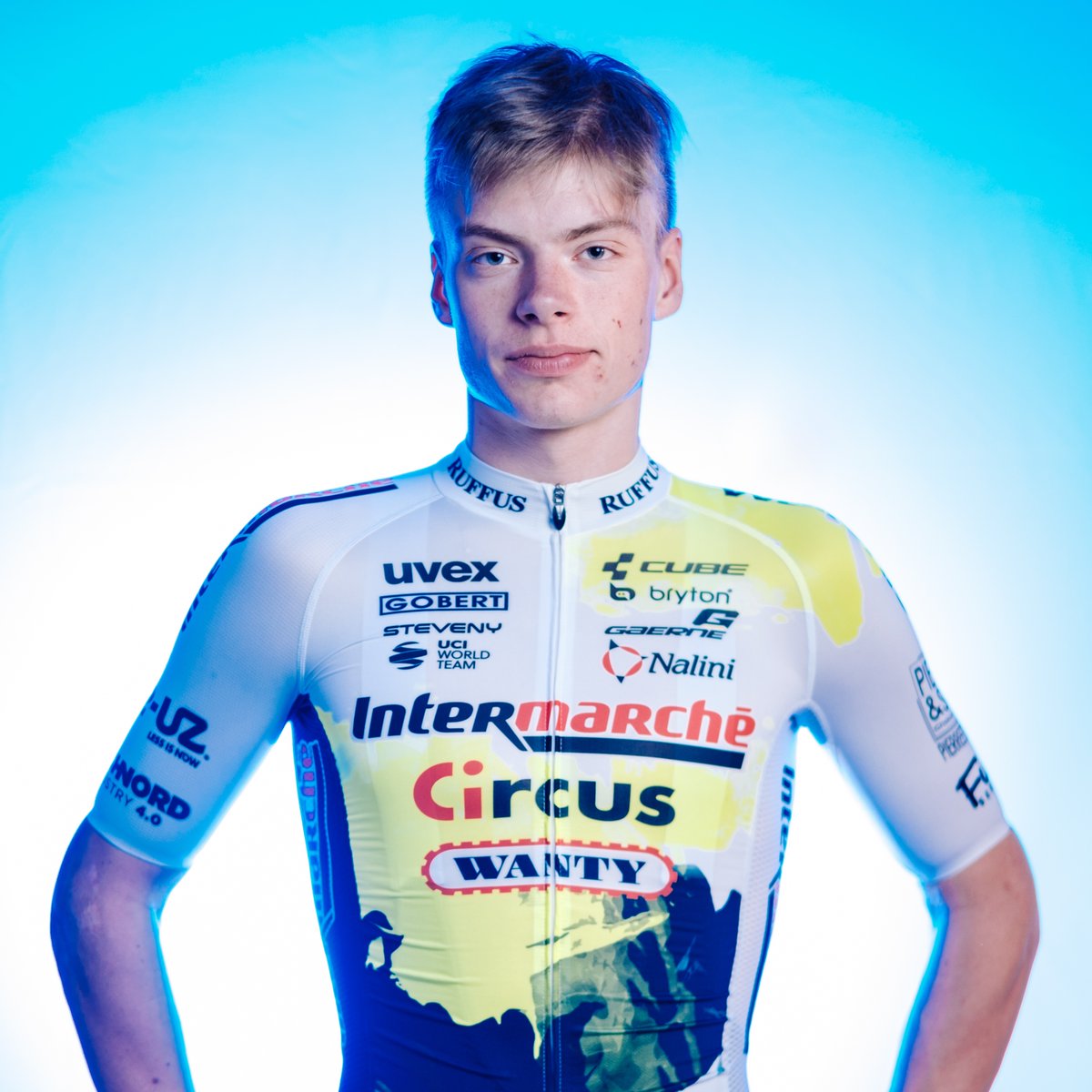 Young Estonian cyclist Madis Mihkels was hit by a car while out training on Sunday ahead of the 2023 season.
The Intermarché-Circus-Wanty rider was riding at home when the incident occured; his team said he broke no bones but did require stitches on a back wound.
The Belgian squad tweeted: "Yesterday, Madis Mihkels was struck by a car while training near Tartu (Estonia), resulting in a deep cut wound in his back. His injury only requires stitches and fortunately no fracture was detected. Madis will focus on healing as we wish him a smooth & complete recovery soon."
Egan Bernal to Tour de France - reports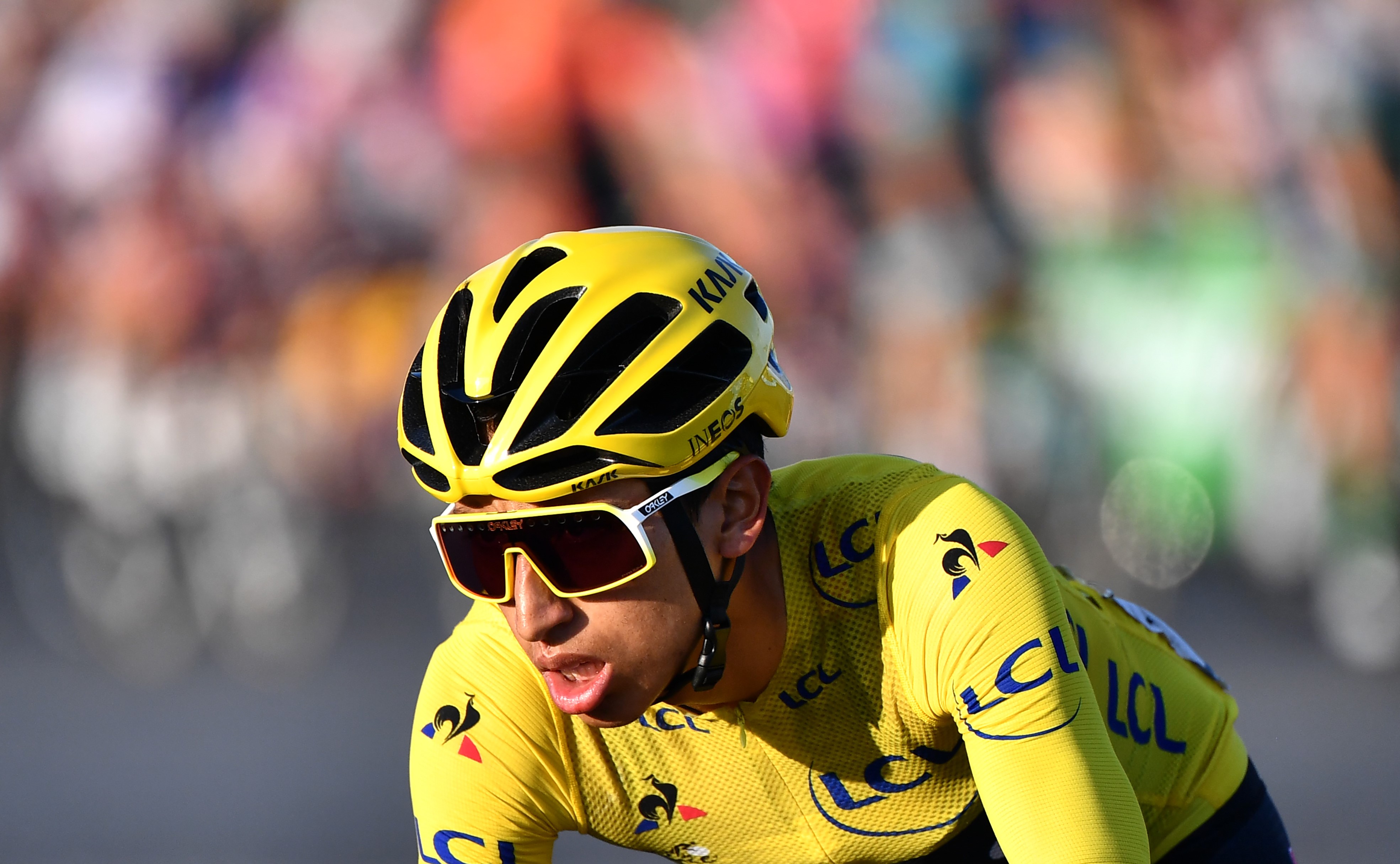 Colombian Egan Bernal is set to target the Tour de France this year, according to a report in Colombian newspaper Marca.
The 2019 Tour de France winner is still on the comeback trail after his severe crash while out training at the beginning of 2022 which left him with two collapsed lungs and 20 broken bones.
According to the report the Colombian has already agreed with Ineos Grenadiers that he'll once again take a shot at the Tour title.
However, a source has told Cycling Weekly that his programme is yet to be fully decided, so it might be a case of waiting and seeing what is actually confirmed in the coming months.
X2O Trofee Herentals is go
The elite women have set off at the X2O Trofee Herentals in Belgium, with Puck Pieterse currently leading from her Alpecin-Fenix teammate Ceylin Del Carmen Alvarado. They're followed by Lucinda Brand (Baloise Trek Lions) in third.
The Dutch rider powered away right from the beginning on the incredibly muddy course. It is a day for those who love to get covered in the stuff. There's an awful lot of off-bike action on the flat and on hills.
That's the first lap done, with Alvarado 10 seconds behind Pieterse, and Brand four seconds behind that. It is already a stretched race.
Brand has gone round Alvarado into second; Pieterse is still alone up front.
In fourth is Annemarie Worst (777), making it a Dutch front four.
Alvarado has retaken second from Brand in the battle for the closest challenger to Pieterse up front.
And now Brand is back in second. This is where the cameras are focussing, with Pieterse doing her own thing up front. She has just had a bike change, but still leads the chasing pair.
Pieterse takes a gel out of her shorts as she finishes the second lap in a time of 17-03; Alvarado is 17 seconds behind her, with Brand another six behind the Alpecin rider.
I cannot stress how muddy it is, especially right at the start of the course - I think I would lose a show or two in it if I tried.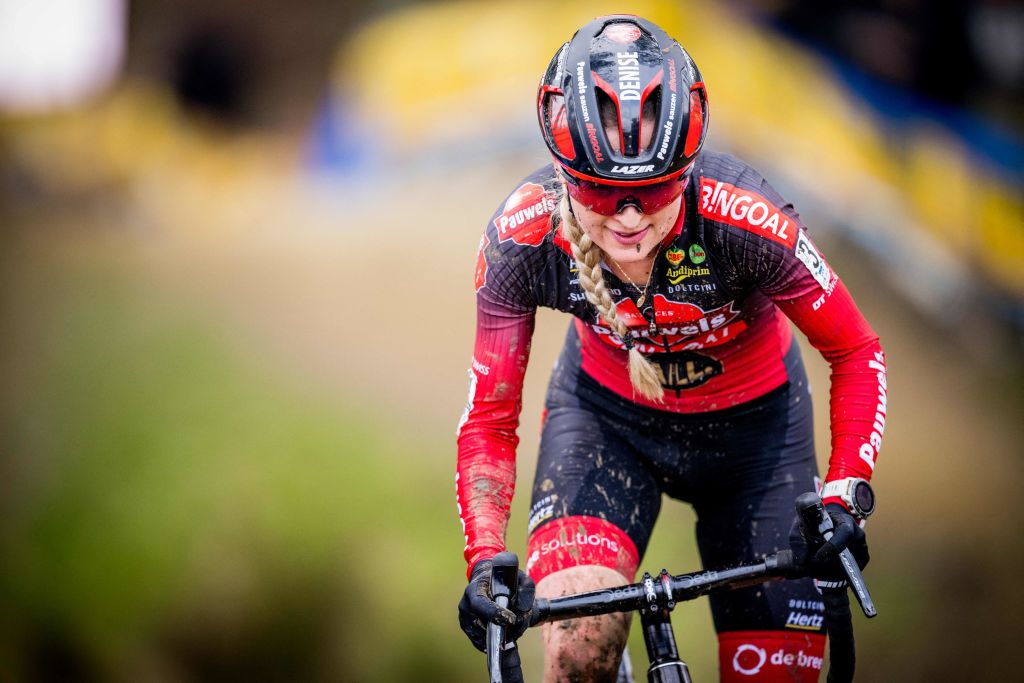 The X20 series leader, by the way, Denise Betsema (Pauwels Sauzen-Bingoal), had a puncture on her first lap, which is why she is back in the field.
Brand has just changed her bike; it is possible that she damaged her bike while sliding out at the bottom of the big descent. The space between her and Alvarado in front is now pretty lengthy.
Brand is forced to use the barriers to help herself up the biggest climb, such is the mud and general nastiness of this course - Alvarado is in sight, but it is proving difficult for the Dutchwoman to make a dent in the gap.
Betsema is 2-40 behind the race leader, meaning she could lose the lead in the competition to Alvarado should it continue like this.
Right, here's Pieterse coming over finishing lap three, with no one in sight behind her. There will be six laps overall, with the time stopped at 25-29 for the leader.
Brand and Alvarado are together again, and a massive 41 seconds behind their rival in front.
Worst is over a minute down, with Belgian champion Sanne Cant (Crelan-Fristads) just behind her.
Brand is now in front again! This is the battle for second, remember.
If this was a road race, there'd be questions over Alvarado leading Brand in the chase of Pieterse, but with a 41 second plus lead, I'm not really sure it matters. Brand goes again on the flat section of the course.
A second bike change for Pieterse almost goes wrong as she clips Rachel Rubino (Nice Bikes) as she is lapping people in the field now. It is getting pretty hectic at the front and the back of the field.
Alvarado has also changed bikes as she now trails Brand.
Lap four for Pieterse completed in 34-07, with two laps still to come. Barring a big mistake, this is surely hers now, as Brand is 38 seconds behind. Alvarado is another 25 seconds behind her now, with Worst 14 seconds further back, and Cant a couple more behind.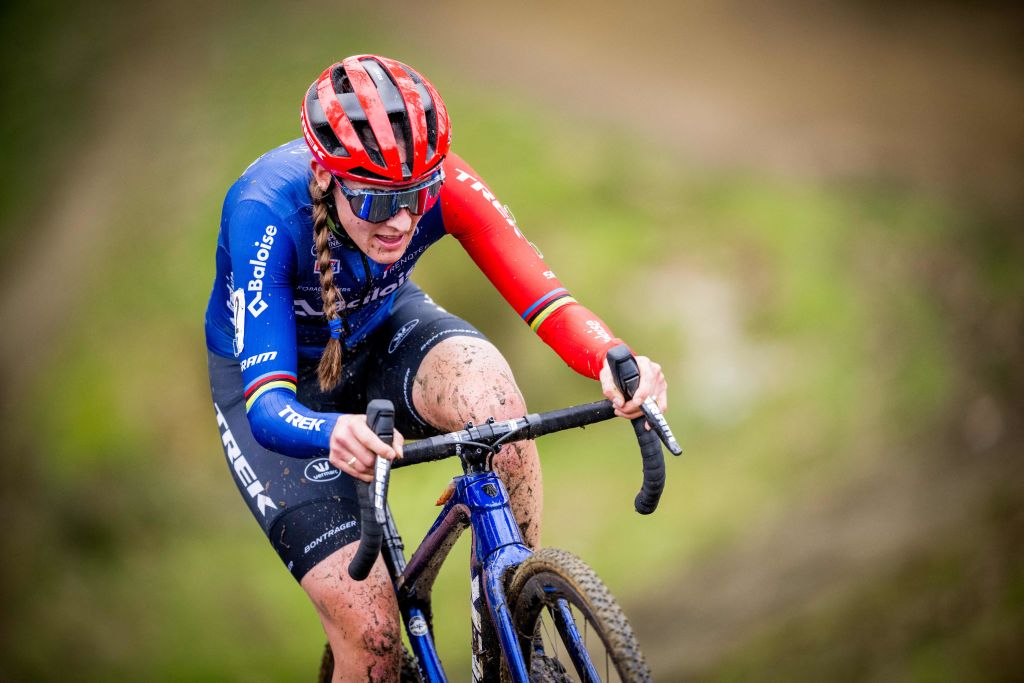 It has been a race of two halves for Brand, who has built a gap to Alvarado now. On that last lap she did gain time on Pieterse, just three seconds though.
Worst, who looked like was out of podium contention, has now caught up with Alvarado in fourth.
Pieterse completes lap five in 42-43, with Brand 44 seconds behind as the pair head into the final lap. She has a chance to take the lead in the X20 series if her win is big enough.
In the battle for third, Alvarado goes past Worst, before they trade places again; they are 1-21 behind Pieterse.
Pieterse has not been off the podium once in any cyclocross races she has ridden this season, and comes across in first, in 51-33, her seventh win of the season. She is only 20!
Lucinda Brand is sprinting for second place, 27 seconds behind. Now it is time to focus on the battle for third, with Worst seemingly putting distance into Alvarado as they come into the final 100m.
Worst is third, 1-13 behind Pieterse, making it a Dutch podium. The first non-Dutchwoman is Cant in fifth, in front of her home fans. She finishes 2-07 down.
Denise Betsema, who was the series leader in the X20 Trofee, finishes 4-23 behind Pieterse in 10th, which means she has now lost the overall lead in the series, which is decided on cumulative time.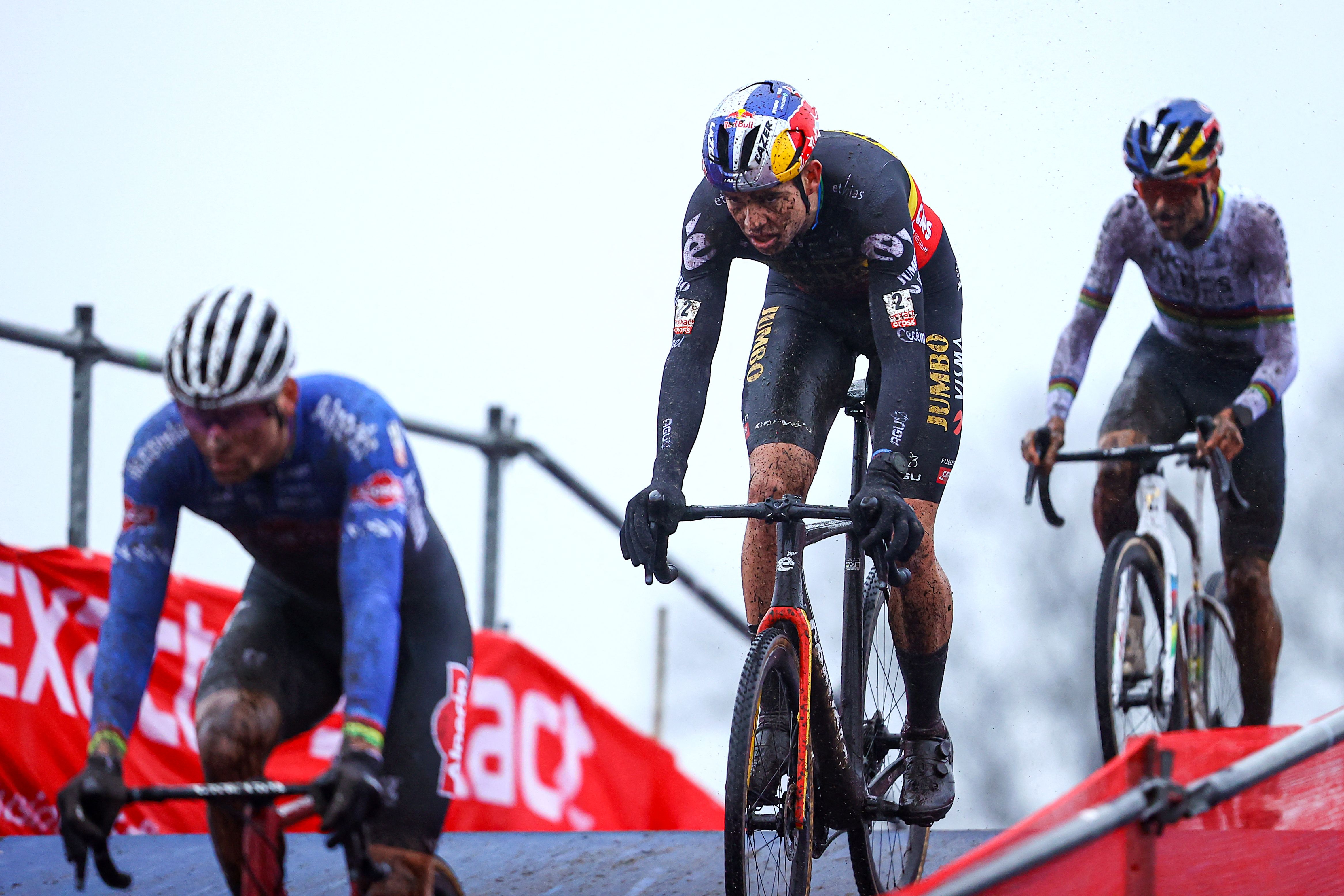 This was supposed to be a race with the "big three" of cyclocross - Wout van Aert, Mathieu van der Poel and Tom Pidcock all present, but sadly the latter is absent through a slight injury.
Men's X20 Herentals race underway
The elite men are off. Mathieu van der Poel (Alpecin-Deceuninck) and Wout van Aert (Jumbo-Visma) are very close to the front, but the race is being led by Lars van der Haar (Baloise Trek Lions).
Van Aert has hit the front for the first time, followed by Eli Iserbyt (Pauwels Sauzen-Bingoal), but the man at the front on the first climb is Jens Adams (Chocovit).
As we will be reminded throughout the afternoon, this is Van Aert's home race, the closest elite CX event to where the Belgian is from. There's a select group of three at the front already: Adams, Van der Poel, and Van Aert.
The next group on the road is made up of Iserbyt, Van der Haar and Pim Ronhaar (Trek Baloise Lions), who are under ten seconds behind the leading trio.
Van Aert, Adams and Van der Poel completed the first lap in 7-35. That is the order they're currently riding in, too.
Van der Poel is now at the front for the first time since the opening lap, with Van Aert behind him. Adams could be distanced her if he isn't careful.
Our leaders went quicker that lap, with the clock stopping at 15-00 after two laps. The chasers are 13 seconds behind. In front, Van Aert then leads from Van der Poel and then Adams.
The elastic might have snapped there over the top of the big hill, formerly used for skiing apparently, for Adams. Van Aert is charging on and Van der Poel is just about following.
There is some debate over the 'big three' but there's no debate over the 'big two', as Van Aert and Van der Poel once again show that they are a class above. The third lap has ended, with the pair at 22-21, with Adams a further three seconds behind.
Chasing, Iserbyt and Ronhaar have dropped Van der Haar, with Quinten Hermans (Alpecin-Deceuninck) in the gap in between.
There are eight laps scheduled in the elite men's race, with three completed.
Last time up the hill Van Aert was in front, now it's Van der Poel's turn. They seem inseparable at the moment, though. The latter has also got rid of his Oakleys at some point, wonder if some lucky fan has them.
Bike change for Van Aert, and he has got rid of his glasses too. He is on SRAM rather than Shimano now, so this might be a big deal for him.
As a result of the bike change, Van der Poel has gained a couple of seconds on his Belgian rival.
The pair go over the line for a fourth time in 29-46. The chasers, which are Adams, Iserbyt and Ronhaar, are at 21 seconds.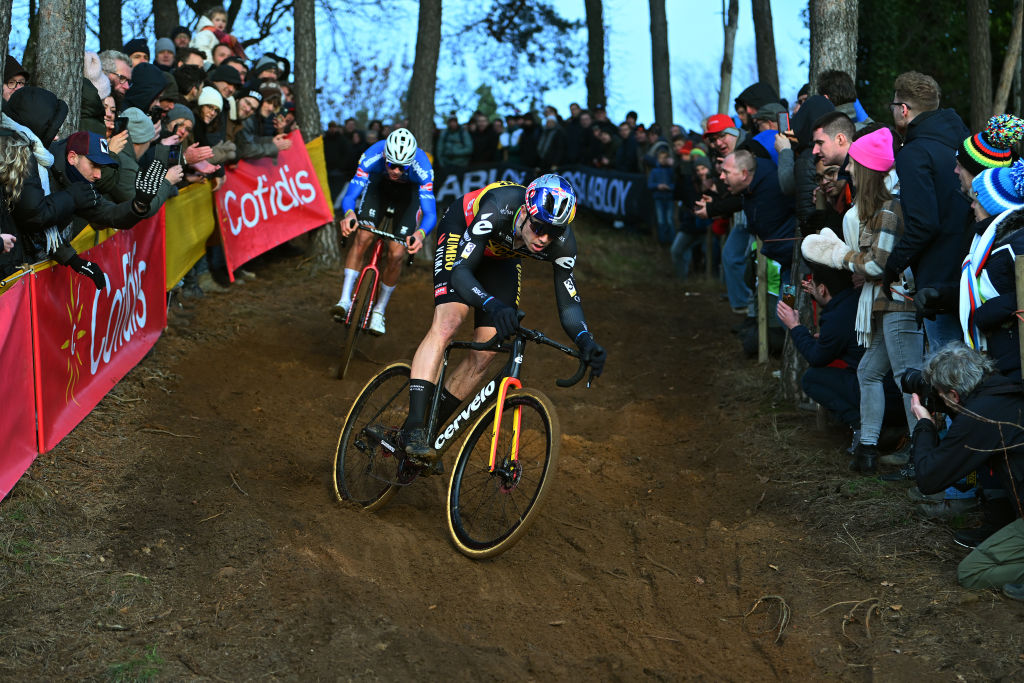 Van der Poel actually waited up for Van Aert there, interestingly.
Behind, Adams slid out on a corner and had a bit of a mechanical, which has rather ruined his excellent start to this race.
Van Aert, having got back to Van der Poel, is definitely trying to distance his rival now, although the elastic hasn't snapped yet. Behind, Iserbyt is on his own in third.
Over the line for a fifth time, and the pair at the front are still alone together. They have a time of 36-53. Iserbyt is 44 seconds behind in third, with Van der Haar and Ronhaar are nine seconds further back. Behind them are Hermans, Adams, and the British rider Cameron Mason (Trinity).
Van der Poel is now in front as the leading pair head into the big hill once again. When will the decisive move come?
In the battle for third, Van der Haar has just lost a few seconds to Iserbyt after the former changed the bikes, but there isn't too much distance between them.
Once more over the line, and Van der Poel and Van Aert lead in 44-42. It has gone from muddy to practically a bog at that first corner.
Van der Haard is in third, followed by Iserbyt, 38 seconds in arrears. Ronhaar is 49 seconds further back, with Mason on his wheel.
Van Aert attacks onto the athletics track, ahead of the big hill. Is this it?
Immediately, the answer is no, as Van der Poel comes back round again. This ascent up the hill is big, and Van Aert is back in front. He looks stronger at the moment.
For all the storm and thunder, very little actually changed on that lap, with Van Aert and Van der Poel together up front, and Iserbyt and Van der Haar stuck to each other behind.
Here comes the final lap, 52-15 is the time of the golden pair.
X20 Herentals: The battle for third is 38 seconds behind, with Cameron Mason alone behind. He couldn't could he?
X20 Herentals: Van Aert and Van der Poel are shoulder to shoulder as they go onto the athletics track for one last time. Here comes the big hill... Van der Poel attacks but Van Aert is equal to it!
X20 Herentals: Van Aert has the lead, but Van der Poel is very much there. It is getting to crunch time in Belgium.
X20 Herentals: Van der Poel has a gap! It looks like Van Aert had a problem with his gearing or his bike, right next to the pits, and this might be race over.
X20 Herentals: Van Aert had a rear wheel puncture at exactly the wrong time, incredibly unfortunate at his home race.
However, this means that Van der Poel has this race sorted. Just under an hour and this win is his.
Van Aert comes over in second, thanks his fans, but he must be frustrated.
Iserbyt in third, Van der Haar in fourth. Behind them, Mason has a top five finish again, this time in fifth. Special.
Mathieu van der Poel wins X20 Trofee Herentals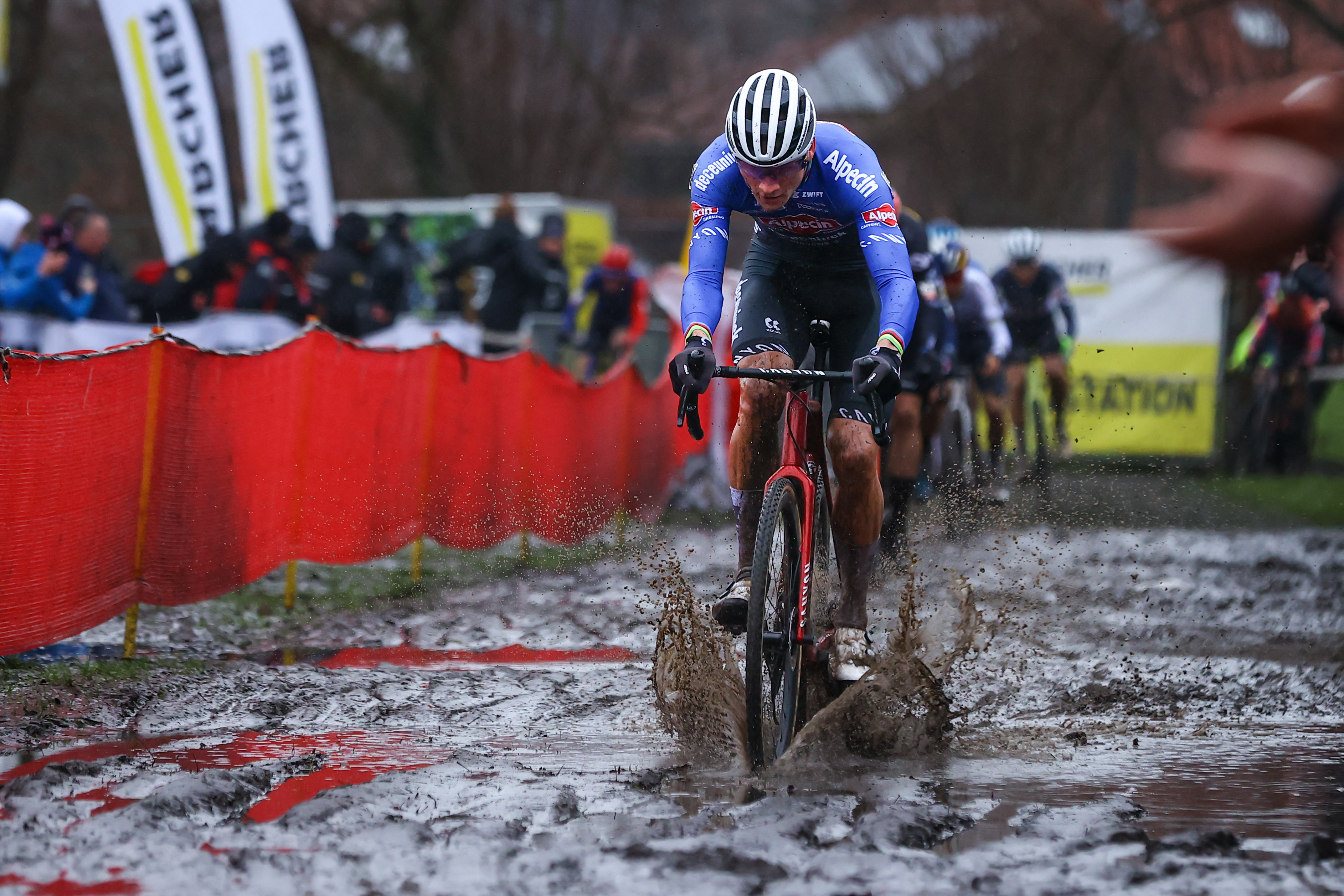 Mathieu van der Poel was able to take advantage of Wout van Aert's misfortune to take the win at the latter's home cyclo-cross race in Herentals.
The pair were together for almost the whole event, but Van Aert punctured on the last lap, handing the victory to his great rival. The Dutchman didn't celebrate wildly as he crossed the line, as he knew the win came through luck rather than skill or power.
Van Aert ended up 20 seconds behind. Eli Iserbyt (Pauwels Sauzen-Bingoal) finished in third, 11 seconds further behind, with Lars van der Haart (Trek Baloise Lions) in fourth, and Cameron Mason (Trinity Racing) in fifth.
Stay tuned for a full race report.
That's it from me today, but one of my colleagues will be back tomorrow to take you through Wednesday in the world of cycling. Have a good evening!
Thank you for reading 20 articles this month* Join now for unlimited access
Enjoy your first month for just £1 / $1 / €1
*Read 5 free articles per month without a subscription
Join now for unlimited access
Try first month for just £1 / $1 / €1