'Londoners lifted car off me with their bare hands'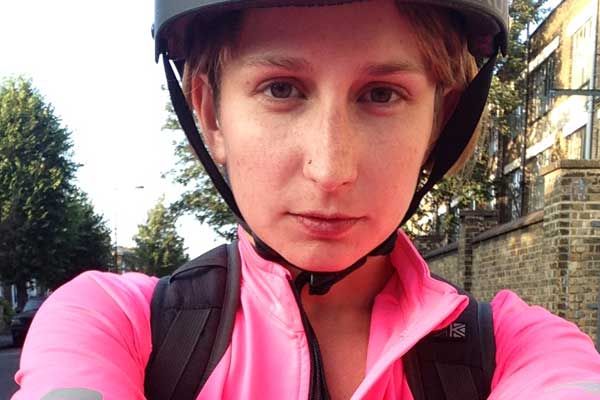 Claire Pepper, 27, a fashion photographer from London, recalls pedalling away from work on her way home on Monday, November 11, but nothing of the next six hours.
"I don't remember getting as far as the road where the accident happened. I just remember waking up in hospital at about 3am."
Claire was knocked out by the impact, and her only knowledge of what happened is knitted together from accounts related to her by witnesses.
The collision on a keep clear box on Commercial Road sent Claire hurtling on to the road directly in front of the turning car.
"The wheels of the car didn't go over me, thankfully, but I was trapped beneath the front part of the car, my legs sticking out but my head under the car. At that point, the driver got out and people were running around, and they decided to lift up the car."
About 10 passers-by, and the driver, leapt into action and worked in unison to flip the car off Claire and on to its side. Her condition was critical.
"The situation was pretty bad. The trauma nurse [who was by chance at the scene] said that I had no pulse, that I was not getting oxygen to my brain, and my parents, who live in Hertfordshire, were blue-lighted down in a police car and told to prepare themselves for the worst."
Incredibly, it turned out Claire's injuries were limited to a broken collarbone, nerve damage to her left arm, and cuts and bruises.
"It's amazing that I didn't have any injuries that were more life-threatening or life-changing. I'm really lucky that I seem to bounce!"
Luck aside, Claire is thankful she was wearing a helmet, which, as the photo shows, sustained a heavy impact.
"It's pretty badly damaged - as you can see, it's got loads of cracks in it and it's misshapen and scraped, so I can only imagine what my head would have been like."
"The fact is, I'd have been a lot more badly injured if I hadn't been wearing a helmet."
According to the Metropolitan Police, the driver of the car was reported at the scene for two offences.