Ben Anstie wins Frome and District 10-mile time trial
British time trial round-up (Feb 15-16): News and results from around the UK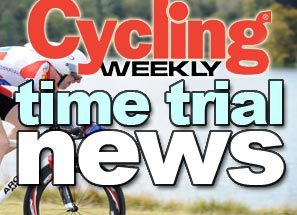 The last man off in a field of 70 riders, Ben Anstie (Cadence RT) won the Frome and District 10 near Nunney in Somerset on Sunday morning.
The 36-year-old from Chippenham clocked 20-56 to win by just six seconds from Billy Oliver (RST Sport), while Dean Robson (Somerset RC) was third.
Although cold, conditions were reasonable and provided riders with a fast outward leg, before facing a slight headwind on the way back.
There were also some great performances in the other categories, with 62-year-old Rick Johnston the fastest veteran on standard, having clocked 23-30 for a plus of 4-21 over his age standard.
Best of the junior riders was 17-year-old Jake Coward (VZW Jong Wielertalent Vlaamse Ardennen) whose time of 22-17 was good enough to place him ninth overall.
Although not placing any riders in the top three, VC Walcot took the team prize with James Coleman clocking 21-25 and Tavis Walker 21-26 for fourth and fifth respectively, and they were joined in the winning trio by Peter Giddings whose time of 23-097 put him 17th.
Their collective time of 1-05-58 gave them a slim winning margin of just five seconds over the RST Sport/Aero Coach team. And in the women's category, Sarah Curry-Wheeler (Gillingham and District Wheelers) was fastest with 30-22.
In Scotland, the Sandy Wallace Cycles pairing of Silas Goldsworthy and Alan Thomson won the Fullarton Wheelers Ice Breaker Two-up TT at Eglinton Country Park in Irvine on Sunday morning.
They clocked 20-21 for the 10 miles, which gave them victory by 17 seconds from David Griffiths (Glasgow Wheelers) and Steven Lawley (Herbalife-Leisure Lakes). Third spot went to Gerry McGarrity and Benjamin Peacock (Paisley Velo RT) who also just scraped under the 21-minute mark with 20-54.
In Cambridgeshire, there was a cracking performance from Wojciech Slachta in the Ely and District CC 25-mile event at Little Downham on Sunday morning.
The Cambridge University rider clocked 55-08 to take victory and set a new course record for the BS19 from Little Downham to Ely, Pymoor and back.
But the Redhill CC sporting 18-mile time trial on the GS478 at North Holmwood in Surrey was cancelled because of dangerous conditions on the course.
Report by Snowdon Sports
British road race round-up (Feb 15-16): News and results from around the UK