Joseph Wiltshire wins West Common Junior Road Race
UK road race round-up (May 10-11): News and results from around the UK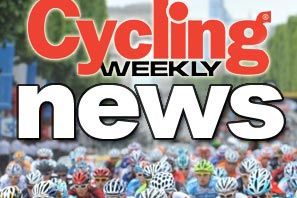 Joseph Wiltshire (NFTO Pro Cycling) claimed his first victory of the 2014 British Cycling National Junior Series for NFTO in the West Common Junior Road Race held in Lincoln on Sunday.
The 18-year-old was part of a three-man break which stayed together for a long stretch of the race with Scott auld of PH-MAS Cycling and Fraser Martin of Spokes RT also involved.
Martin was pushing as hard as he could but it always looked as though Auld and Wiltshire had the march on their opponent and it proved to be the case as the race reached its conclusion.
But as the sun broke through what had been a wet and windy race over a tricky and partly-cobbled circuit, it was Wiltshire that emerged as a clear winner, pulling out a 14-second lead ahead of Auld before crossing the line. James Shaw of HARIBO Beacon Cycling Team still leads the series overall despite not competing.
Elsewhere, Velosure-Giordana enjoyed a perfect result at the John May Memorial Road Race in Wakefield on Sunday as their riders filled all three steps of the podium.
James Gullen led the trio home after a fantastic bit of teamwork saw them catapult away from the main bunch.
It was eventual winner Gullen that took the initiative early on, breaking away on his own at the end of the second lap.
The 24-year-old was out on his own for the next six laps until team-mates Matt Cronshaw and Thomas Bustard managed to bridge over to him.
The trio then worked well to open the gap before rolling over the finish line together with Gullen in top spot.
Rhys Clegg got the better of old training partner Malcolm Davies in the Tour d'Fowlmead on Saturday with the PMR@Toachim House rider winning the sprint.
Strong winds battered the circuit making life difficult for the peloton but Davies and Clegg got away before working together to stretch out a three-minute gap.
It was Davies that made the attack with the line in sight but Clegg reacted well to time his counter move to perfection and take the win.
Teenager Kieran Brady showed his quality as he came through a seven-man sprint to clinch victory in the Southend Wheelers Andrews Trophy in Essex on Sunday.
The winning break formed with 20 miles gone but as the race wore on, it was whittled down to seven men.
Richardsons-Trek rider Andy Lyons broke away on the final climb of the race but Brady stuck to his back wheel and managed to overtake him just in time to post first place.
And in the first round of the Gateshead College Circuit Race Series there was a win for James Alder (Cycleways), with Michael Sloanes (Sunderland Clarion) second and Colin Humphreys (Achieve Skinnergate) third.
Veteran rider Michael Coyle also timed his winning move well. Coyle pipped Team ASL360's Peter Morris to the line in a two-man finish to the second event of the Surrey League Bayeux CT Anniversary Series.
The Brighton Mitre rider finished just ahead of Morris with Norwood Paragon's James Stuart in third, some 45 seconds behind.
Yanto Barker catches lone escapee Tom Moses to take Lincoln Grand Prix victory
British time trial round-up (May 10-11): News and results from around the UK
Thank you for reading 10 articles this month* Join now for unlimited access
Enjoy your first month for just £1 / $1 / €1
*Read 5 free articles per month without a subscription
Join now for unlimited access
Try first month for just £1 / $1 / €1
Snowdon Sports is a long-established independent sports news agency, which supplies editorial to a range of media outlets - such as Cycling Weekly - as well as sports governing bodies. Snowdon Sports often covers results at Cycling Time Trials events in the UK and has long been a source of information and imagery to Cycling Weekly.