Rob Pears takes Chippenham Wheelers time trial win
British time trial round-up (March 1-2): News and results from around the UK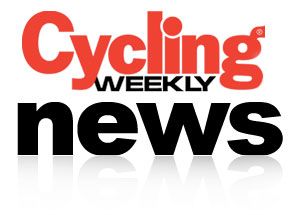 Rob Pears clocked the quickest time in the Chippenham and District Wheelers 24-mile time trial on Sunday, completing the course in an impressive 54:03.
The Bath CC rider was 17 seconds quicker than Cadence's Ben Anstie on the course which ran from Sutton Benger, through Lyneham, Wootton Basset and Malmesbury. Dean Robson of Somerset RC was third with a 55:11.
Mark Arnold set a new course record at the CC Breckland 10 in Scoulton, Norfolk. The CC Desiregear man stormed round the course in an incredible 21:09. In second place, Anglia Velo's Jim Burgess also posted a respectable time of 21:17.
Charles Taylor stormed to first place in the Matlock CC 25, starting from Rowsley. Taylor, riding for South Pennine RC, was more than a minute faster than anyone else with a time of 1:01:14.
Host club Matlock did have a rider placed second though with Leigh Fearn a minute and a half quicker than Buzz Cycles' Adam Kenway in third.
The gap wasn't as big at the Rossendale RC 11 event – veteran rider Craig Battersby, of Team Chronomaster, took 13 seconds off Jordan Matthews's time of 25:17 to place first.
Devon played host to the Plymouth Corinthian CC's Hilly 13 event on Sunday and Paul Walshe stopped the clock at 30:22 to ride away with the top prize.
Walshe, riding for City Cycle Couriers, had two minutes and six seconds on Exe Velo's Julian Harper down in second. Third-placed rider, James Scott, was 18 seconds slower than him.
James Perkins of Zenith CC won a battle with Lutterworth Cycle Centre's Matt Sinclair to clinch victory in the Kettering CC 20, held in Brigstock, Kent. Perkins' time of 44:36 was 15 seconds below his rival's time. Stephen Colbert occupied the final place on the podium with a time of 45:27.
Worfield in Shropshire saw the Wrekinsport CC 18-mile event won by a flying Dave Griffiths. The Paramount CRT man completed the course a second shy of 41 minutes, 47 seconds quicker than second-placed Fred Williams Cycles rider, James Ratcliffe. Joseph Costello of Walsall Roads was third.
In Gear-Quickvit's Conall Yates was too hot to handle for the opposition in the Sussex CA 22 in Staplefield.
He completed the course in 52:22 and Catford's Henry Latimer was runner-up with a time of 53:34. Chris McNamara's 53:52 was good enough to earn the Pedal Heaven RT rider third place.