Scottish riders out in force at Glasgow round of Revolution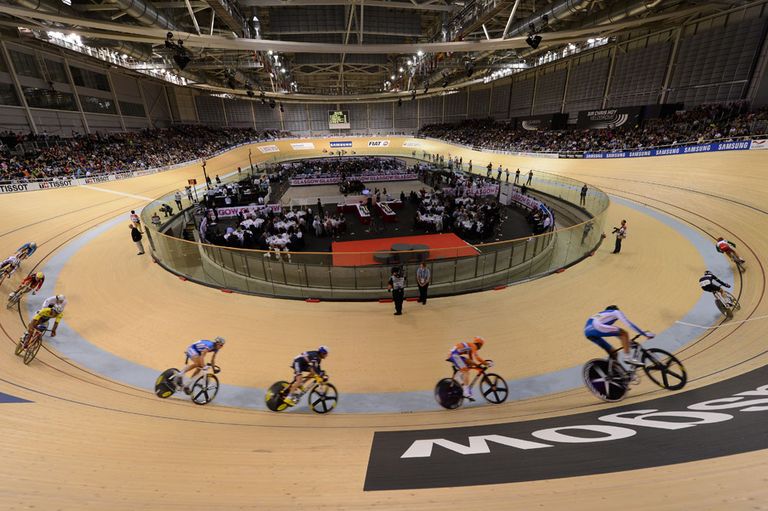 The second round of the 2013-14 Revolution track series in Glasgow on Saturday November 30 will play host to a strong selection of 'home' riders.
Scottish Cycling will field a team at the Sir Chris Hoy velodrome that includes James McCallum, Callum Skinner, Ross Edgar, Evan Oliphant, John Paul, Charline Joiner and Kayleigh Brogan.
Sir Chris Hoy himself will be in attendance at the venue that bears his name, and will launch his HOY track bike at the event.
"Winning the Revolution Series last season in front of a Scottish crowd was one of the highlights of my career," said McCallum.
"The fans really pushed us on and I'm sure it'll be the same at Round 2. It's a chance for Scottish cycling fans to get behind the team and see some world-class track racing before the Commonwealth Games."
The Scottish riders will come up against the usual mix of other British and international track talent.
A free shuttle bus service to Glasgow City Centre will operate from the Sir Chrs Hoy velodrome - part of the Emirates Arena - after the evening event.
For more details of the Revolution Series and to purchase tickets, visit the Revolution website.
Television highlights of the Glasgow round of Revolution will be shown on BT Sport 2 at 7pm on December 5, with repeats on BT Sport 1 at 4.15pm on Friday, December 6 and 3pm on Saturday, December 7.