Claudia Cretti returns to hometown after Giro Rosa horror crash
The Vaclar-PBM rider was left in a critical condition following her 90kph crash at this year's Giro Rosa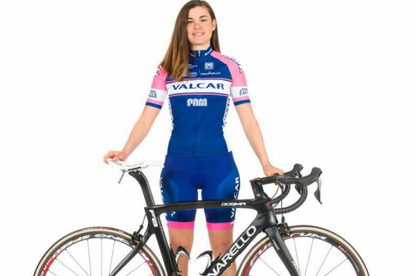 Claudia Cretti has returned to her hometown of Brescia to continue her recovery following her horror crash at this year's Giro Rosa.
After nearly a month in hospital in Benevento, the Vaclar-PBM rider was driven to a new rehabilitation clinic where her doctor explained that "today is day zero", as reported by Gazzetta dello Sport (opens in new tab).
Cretti took an eight hour ambulance journey with two doctors back to the Lombardy town with her mother Laura Bianchi heralding her return as a "new adventure."
The Italian had to be airlifted to hospital after suffering severe injuries to her head in a 90kph crash. Her injuries were so bad that she was placed into a medically-induced coma as fears of permanent brain damage began to mount.
Things could've turned out much differently according to her father, Joseph Cretti, who spoke with doctors who were first on the scene. "[They] confided in me that if they had arrived 10 minutes later there would be nothing to do" he explained.
Cretti showed determination in her recovery after waking from her coma in the latter part of July and was interacting with her family and doctors. As she slowly begins to get better, Cretti looks to regain the full use of her voice and mental comprehension.
There is no word whether Cretti will return to racing once she has recovered.
Thank you for reading 10 articles this month* Join now for unlimited access
Enjoy your first month for just £1 / $1 / €1
*Read 5 free articles per month without a subscription
Join now for unlimited access
Try first month for just £1 / $1 / €1