Mayor and farmers remove mud from Paris-Roubaix sector to ensure it stays in race
The mayor of Inchy ensures the mud on the Troisville sector of Paris-Roubaix is removed to ensure the race isn't diverted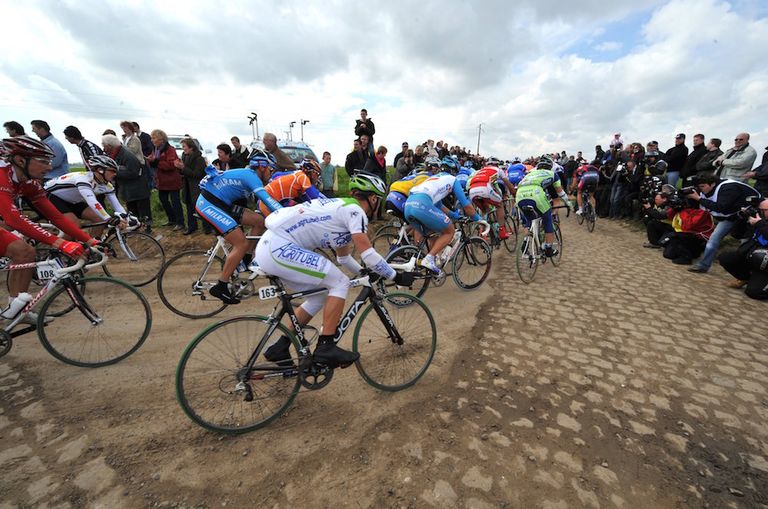 (Image credit: Watson)
We sometimes forget, with the grandeur of the race, that Paris-Roubaix is vitally important for the towns and villages that it passes through.
So when race organiser Thierry Gouvenou said Sunday's race may have to skip the first sector of pavé in Troisville because of mud, the local mayor called in some support to clean the cobbles up.
A group of farmers joined the mayor to roll up their sleeves and clear the mud from the stones to prove to Gouvenou that the race could pass through safely.
It's quite an endearing story, really, of a community rallying round to ensure one of the biggest cycling events of the year comes to town. It's an even better story when you hear why there was so much mud on the cobbles in the first place.
"Usually we have a farmer here, Sébastien Quennesson, that eight days before the race cleans the sector," mayor of Inchy Jean-Louis Caudrelier told La Voix du Nord. "But no luck, this year, his sweeper was broken!"
>>> 12 pictures that show just how tough the Paris-Roubaix cobbles are
Instead, Mr Quennesson provided 13,000 litres of water to help spray the mud off the cobbles and then an external company arrived to sweep the pavé properly.
Gouvenou is expected to make a last inspection of the sector before the race to decide whether to make a detour. I'm sure the mayor won't be too happy if he does.