Mikel Landa wary of time loss in Giro d'Italia opening time trial
Mikel Landa knows that losing time on the Giro d'Italia opening time trial could cause problems for his general classification chances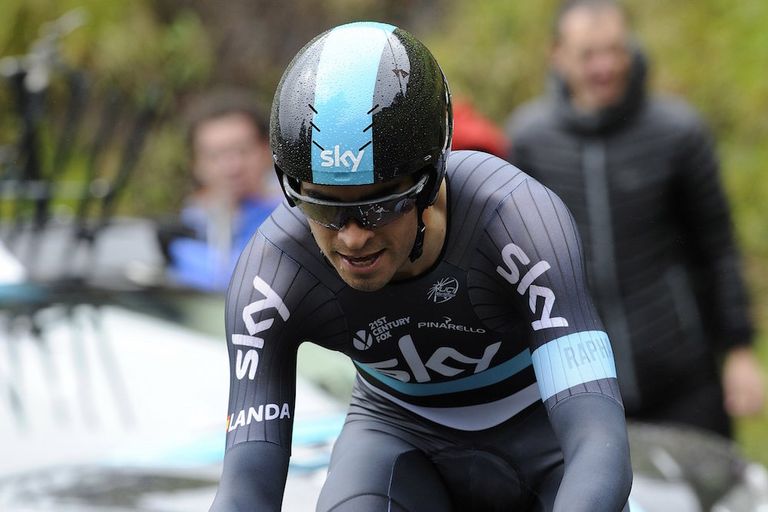 (Image credit: Watson)
The flat stages to start the 2016 Giro d'Italia in the Netherlands should pose few challenges to Team Sky's Mikel Landa, but the Basque rider is keen not to lose too much time in the opening time trial.
The 9.8km stage won't decide the overall winner, but a poor performance could see Landa forced to play catch-up when the race hits the mountains.
While on the flat lands for stages two and three Landa will have his Sky teammates to keep him out of trouble, in the time trial he will have to fend for himself to avoid giving himself an early deficit.
"I am not especially worried [about stages two and three]. I have a team working for me and I think that there will be no problems. The time trial worries me more. Although it is short, you can still lose time," he told Spanish newspaper AS.
The route of the 2016 Giro d'Italia
Landa has been working hard on his time trial position since joining Sky, having finished over four minutes down on Alberto Contador in the 59km stage at last year's Giro.
That result saw him slip from third to seventh in the general classification, which forced him to attack in the final stages to move back onto the podium. In fact, Landa won the two stages following the stage 14 time trial to move up to second overall.
This year the riders face a rolling 40km test against the clock through the Chianti region and Landa hopes his work over the winter and spring has paid off.
"This will be my litmus test. We have worked this winter to do better and I am also looking forward to. It is a challenge for me and we will see if we have improved," he said, explaining his work to get a more aerodynamic position.
"I have got lower [on the bike], especially my head which is what most impacts the outside of the body. I've done tests in the velodrome. That's where you see a little improvement because it is an area without wind - it's always the same and it's good to make comparisons."
The Giro d'Italia starts in Apeldoorn on May 6, with three stages in the Netherlands before the peloton flies to the south of Italy and works its way back up to the north.