ACPO must solve road racing crisis before 2012 London Olympics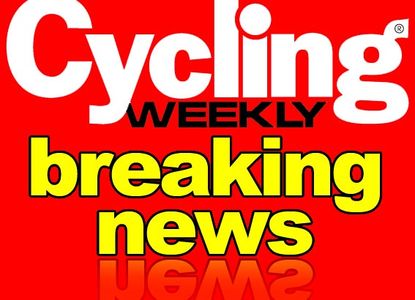 British Cycling's road race crisis can only be solved if ACPO (Association of Chief Police Officers) at top level become involved.
So said Police Inspector Toby Day - in charge of security on of Britain's top one-day races, the East Midlands UCI International Classic - in a talk to the Pedal Club in London yesterday (Wednesday).
Day said the security template he has established for the East Midlands Classic would benefit other top road races. But he added that smaller events on traffic-light circuits should be run without police involvement, a point picked up by Keith Butler, director of the successful Surrey League who does just that week and week out.
Other Regions are not so lucky, and Day calls for a nationally accepted police protocol for road racing to be adopted by the many different police forces and local authorities. Day said he prided himself in helping East Midlands Classic organiser Colin Clews establish his event.
"I enjoy the decision making, the fast moving environment involved. And I've helped Colin get to this point. Now, have I compromised my position in anyway? Certainly not. Has Colin had to cut any corner to get to where we are? No. Never. "That would never be the case."
He said the East Mids race got to where it is now by getting round the table with the right people. He felt exasperated at the loss of some great races, including the Archer GP (Bucks), and considered it as an "an absolute tragedy" that that race isn't on the calendar.
Day would like the East Midlands formula to be rolled out, for others to follow.
"Cycle racing can be great in this country," he insists. "And should be. It should just go from strength to strength now.
"But there needs to be, sooner rather than later, the governing body of cycling needs to get hold of ACPO. We've got the Olympics in two years time. We've won over the London public about the Olympics. We need our athletes to have this platform to practice. If don't get this fixed soon we're going to miss the trick, I would suggest.
"There are 43 police forces each with their own interpretation. What the sport is crying out for is national guidance. We need ACPO to say, this is how it's going to be. We need to push for that. Until that happens, the sport is going to have problems."
British Cycling's Save Road Racing campaign on Facebook has now 6000 supporters
Thank you for reading 5 articles this month* Join now for unlimited access
Enjoy your first month for just £1 / $1 / €1
*Read 5 free articles per month without a subscription
Join now for unlimited access
Try first month for just £1 / $1 / €1
Keith Bingham joined the Cycling Weekly team in the summer of 1971, and retired in 2011. During his time, he covered numerous Tours de France, Milk Races and everything in-between. He was well known for his long-running 'Bikewatch' column, and played a pivotal role in fighting for the future of once at-threat cycling venues such as Hog Hill and Herne Hill Velodrome.