Box Hill spectator numbers could be upped for London 2012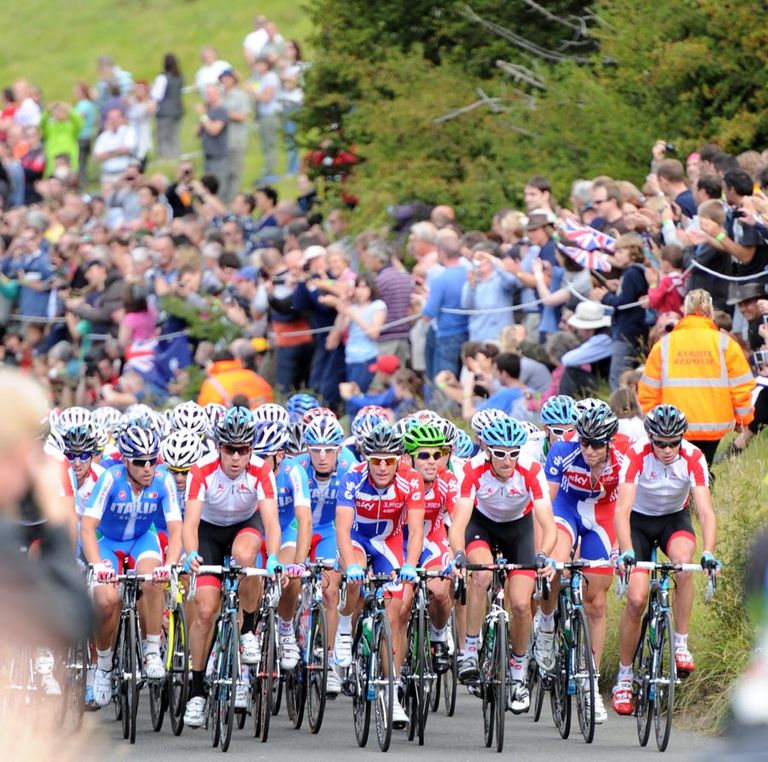 Up to 15,000 spectators may now be allowed to watch the London 2012 Olympic Games cycling road race on Box Hill, Surrey, on July 28 2012 - a significant increase on the previously announced limit of 3,500.
Cycling Weekly has heard from a source at the London 2012 Organising Committee (LOCOG) that the number of spectators may be upped after feedback from the London-Surrey Cycle Classic test event is analysed.
Spectator numbers had originally been severely restricted due to concerns over damage that could be caused to Box Hill's fragile wildlife habitat, in particular to several unusual species of orchid.
Long lengths of steel fencing were used to restrict access to Box Hill during the Olympic test event. Only those with a wristband pass could enter the restricted area to view the race but it created a muted atmosphere on what should be a flashpoint in the race.
The National Trust manage the Box Hill site for Natural England.
For more on this story, see this week's Cycling Weekly magazine (November 3 issue)
Barriers put in place on Box Hill prior to the London 2012 road race test event in August 2011
Related links
Olympic test event: The report card
Box Hill declared limited access for Olympic RR
London 2012 Olympic Games cycling schedule