China beat Russia to 2016 Olympic women's team sprint title
China make up for disappointment of 2012 Games with victory in the women's team sprint in Rio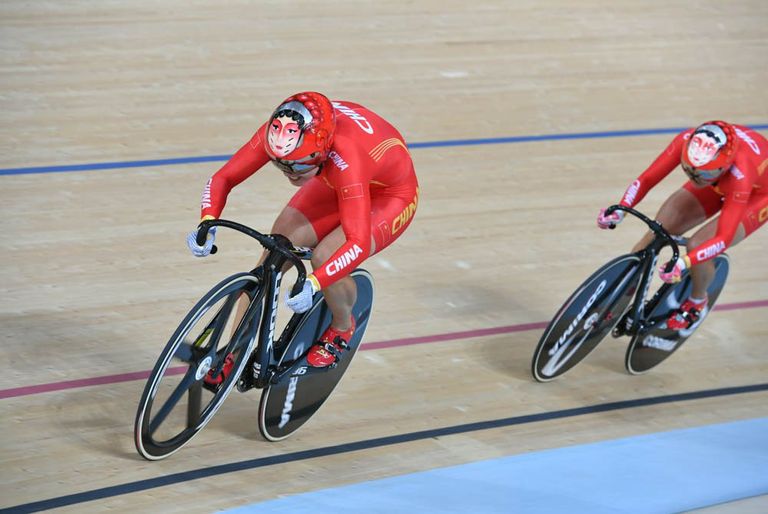 (Image credit: Watson)
The Chinese duo of Jinjie Gong and Tianshi Zhong beat the Russian pair of Daria Shmeleva and Anastasiia Voinova to take the gold medal in the women's team sprint at the Rio 2016 Olympic Games on Friday.
China had set a new world record in the first round, and convincingly beat Russia to take the Olympic title, with Russia coming away with silver. It made up for the disappointment for China in London 2012 when they were relegated in the final and missed out on gold, which went to Germany.
Earlier in Rio, Germany had edged out Australia to claim the bronze medal.
Great Britain did not field a team in the event as they had failed to qualify a place - the only event on the Rio track cycling schedule that does not feature a British rider.
>>> Rio 2016 Olympic Games: Latest news, reports and info
Result
Rio 2016 Olympic Games, women's team sprint
1. China
2. Russia
3. Germany
4. Australia