UCI to change Omnium to appease Olympic track protests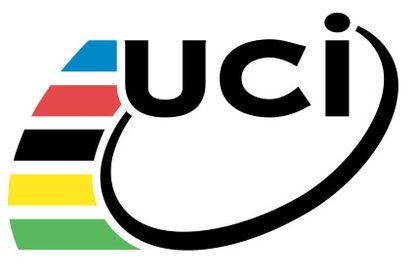 The Union Cycliste Internationale (UCI) has said it will change the format of the Omnium event for the London 2012 Olympics as it tries to appease the backlash over the changes confirmed by the IOC on Thursday.
To achieve gender parity for 2012, the International Olympic Committee (IOC) has followed UCI recommendations and cut the individual pursuit, points race and Madison.
The London 2012 track programme will now offer five chances to win gold in the sprint, team sprint, Keirin, team pursuit and omnium. That is three sprint events, one endurance event and the five-discipline omnium.
The current Omnium includes a 3km individual pursuit, sprint, 1km time trial, 15km points race and 5km scratch race. UCI president Pat McQuaid said those events will change, so that the omnium is tipped more towards endurance athletes.
According to a UCI press release, a sixth event will be included in the omnium but did not specify which event it will be.
"Track cycling has always been weighted towards the sprinters but we will study changes to the omnium so that it becomes more of a endurance event. That way there will be three events for sprinters and two for endurance riders," he said.
Omnium events to dominate Olympic track cycling programme
McQuaid embarrassingly admitted that the UCI had to include the omnium in the Olympic programme, otherwise the track cycling programme would only last three or four days. Some have even suggested it would be only last two.
"We've included the multi-discipline omnium because otherwise the track cycling programme would be over in three or four days. With the omnium it will last six days, a day longer than in 2008," he said.
That means the omnium will cover almost half of the racing on the track even if few people like the event at the moment.
McQuaid first announced that changes had to be made during the world road race championships in late September. Unlike the cancelling of the kilometre, that left little time for consultation or debate.
However, McQuaid has always defended the changes, claiming the UCI is acting for the wider good of track cycling.
"I've seen a lot of petitions and protests to save certain events but they were all made from people or countries who are only thinking about the event they are good at. The UCI has got to look at the big picture and at the future of global cycling," he said.
"We had to create gender equality and we tried to get more events but the IOC refused, so we had to make some hard decisions and change the track cycling programme. I'd love for the individual pursuit, points race and Madison to be at the Olympics but it can't be. The IOC won't let us have any extra events."
Related links
Olympics track decision due this week
Individual pursuit to be cut from 2012 Olympics
Thank you for reading 20 articles this month* Join now for unlimited access
Enjoy your first month for just £1 / $1 / €1
*Read 5 free articles per month without a subscription
Join now for unlimited access
Try first month for just £1 / $1 / €1