Another Tour de France, another music video from André Greipel
André Greipel teams up with Enrico Muax to create this melody about his dreams for the Tour de France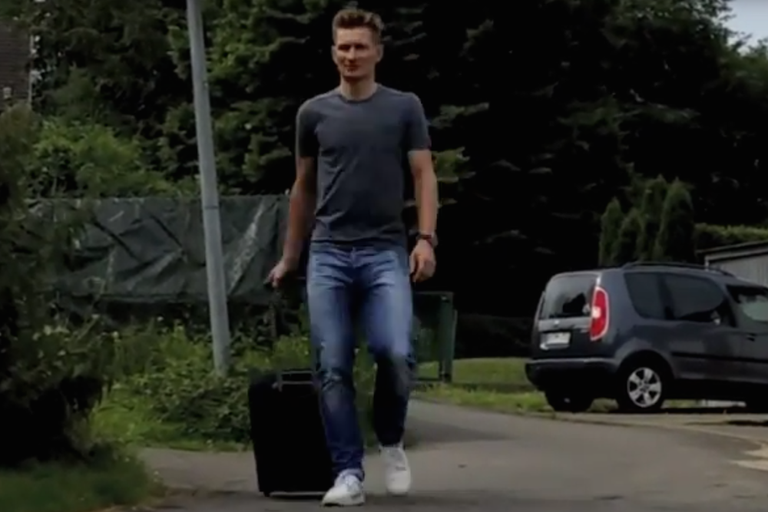 What many people had hoped would be a one-off has become an annual Tour de France tradition, with André Greipel lending his vocal talents to another music video with Enrico Muax.
Last year we saw Greipel channelling his inner Eminem by launching into a rap about cycling, but this year it's all a bit more mellow.
We see the German sprinter walking 'to Paris', dragging his suitcase behind him, explaining in the lyrics about the stuggle to leave his family behind for almost a month.
"I must leave my family for eternities, simply to do my job," Greipel sings, with the support of Muax.
"Once in France I'll do my best, to make my dreams come true. To win a stage at the Tour de France for my family, my team and you."
It's fair to say that Greipel probably won't be winning an Emmy any time soon, but it's a decent song all things considered.
"Do not expect a perfect "Pavarotti". Simply expect a guy who loves music and who accepts the challenge," read the press release that accompanied the song.
The video ends with a tribute to Lotto-Soudal rider Stig Broeckx, who suffered brain damage in a crash with a motorbike at the Belgium Tour.