Tejay confident he can compete with the best at Tour de France
Tejay van Garderen has already beaten Chris Froome and Alberto Contador in races this year and sees no reason why he can't do it again at the Tour de France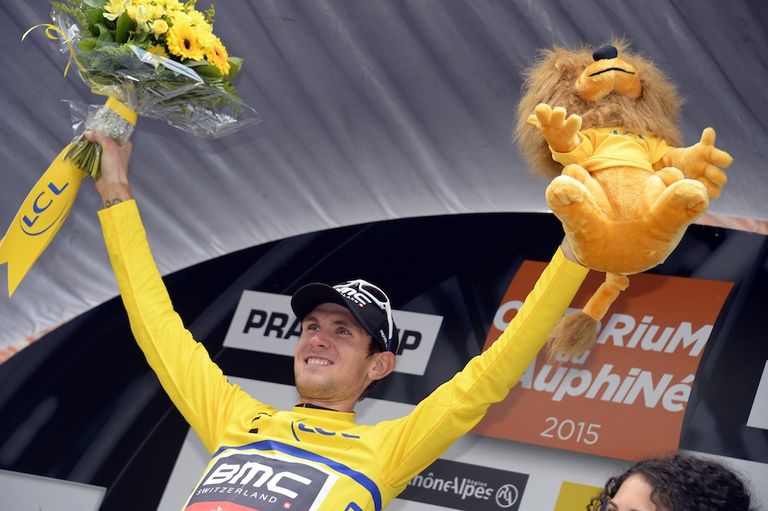 (Image credit: Watson)
Tejay van Garderen says he doesn't expect to be mentioned in the same breath as the big four Tour de France favourites, but insists he has the ability to beat any of them in July.
The BMC rider has two fifth-place Tour finishes to his name by the age of 26, while Chris Froome, Alberto Contador, Vincenzo Nibali and Nairo Quintana have Grand Tour victories to their name.
But the American hopes his recent second place finish at the Criterium du Dauphiné will buy him the respect of the peloton and allow him to show what he can do.
"Those four riders have all won Grand Tours, have podium finishes and have won stages and two of them have won all three races," he said. "There's a reason why they're put in that five-star favourite status.
"I hope after this year's Tour to be put in the realm with those guys, but I'm not offended that I'm not mentioned with them [now].
"In the peloton, after my recent results, I'll have the respect to move around the bunch. They'll know that we're there for a reason."
It's not just bullishness from van Garderen either. The American points to times this season when he's out-duelled the likes of Contador and Froome in stage races and believes he is closing the gap on the 'five-star' riders.
"I believe that on any given day I can beat all of those guys," he added. "I've shown already that I've beaten them before, but it's another thing to beat them consistently over three weeks.
"This year in Catalunya when I won the stage to La Molina, Contador was third. The stage to Pra-Loup in the Dauphiné, Bardet won the stage, I was second and Froome third. So it's not that when those guys attack I say 'Okay, see you later', I'm actually getting closer to them."
And like in 2014, when van Garderen benefitted from the withdrawal of both Froome and Contador, he believes the hectic first week could play havoc with the overall classification.
"The Tour de France is something you can never predict," he went on to say. "In that first week there will be crosswinds in Holland and the cobblestones – lots of hectic stages where anything can happen.
"Every year it seems like a couple of hot contenders end up going home after the first week, and we could see that again this year."
Cycling Weekly's experts discuss the Tour de France contenders