Riders nearing the end of their 6000-mile journey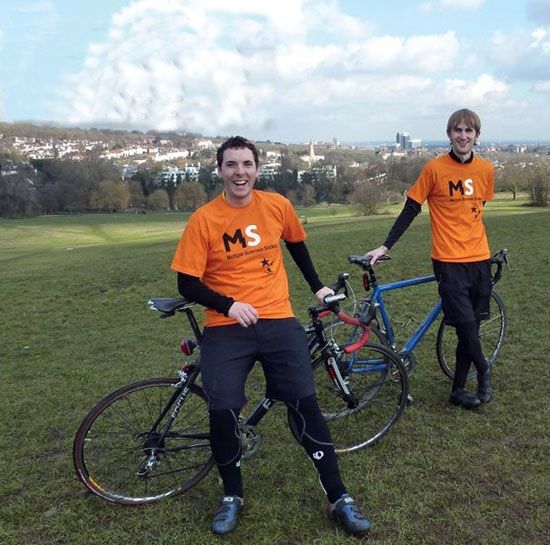 Six months after beginning their quest, two West London cyclists are nearing the end of their 6000-mile journey to China, to raise funds for the Multiple Sclerosis Society.
Tim Keeling, who was eight when he lost his father to MS, and Peter Bloor, whose grandmother died from the disease, set off last June.
Their journey took them through 17 countries as they roughly traced the ancient Silk Road. They only ever used powered transport once - ships to cross seas.
On the way they have grappled with 16 languages, fixed 23 punctures, broken two wheel rims and crashed once, in a nasty pothole in Hungary. Coldest part of the trip was minus 20c, when they crossed the Uzbekistan desert and scaled high, icy mountain passes.
Some nights were spent on hard bedroom floors, with mice. And if at times they didn't know where the next meal was to come from, they also enjoyed local hospitality, including to a traditional wedding dance.
They are now on the final leg of their journey and hope to meet their target to raise £20,000.