Scandal in the forest of Glentress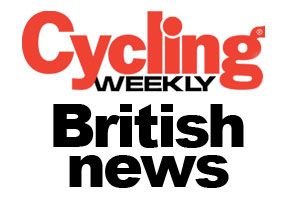 The commercial aspirations of the Forestry Commission crushed the dreams of an inspirational pair of cyclists last week when it was announced that the owners of the Hub in the Forest are to be kicked out of the Glentress Forest cycling business that they created.
The phrase 'victims of their own success' has seldom been so apt - former world-class mountain bikers Emma Guy and Tracy Brunger have built up the Hub in the Forest facility in Scotland over the past ten years into an extremely popular destination for cyclists from all over the country and beyond, paving the way for similar facilities all over the UK.
The Hub has brought in tens of thousands of bikers, walkers and tourists in the past ten years. And from a humble Portacabin, the two women have built up a cafe, bike hire and coaching business that now provides work for around 30 people. It's taken all of the money, hard work and dedication of Brunger and Guy, with helps from friends and family along the way, to realise the dream.
But now, the two women will have to give up the business that they have worked so hard to create, their dreams colliding with the Forestry Commission's tendering process for a new £9 million visitor facility at Glentress built to cope with the demand created in no small part by the women themselves.
"Tracy and I are gutted and mystified that we haven't made it further in the tendering process," Guy told Cycling Weekly.
"It would be arrogant for us to say that the success of Glentress is up to us, but we've helped to make it what it is. Higher management in FC have never acknowledged what we've contributed, and that leaves us feeling bitter.
"The new building will cost £9 million to create, and it's great that FC have made that investment, but why is bigger better? We started it with a passion for mountain biking rather than making money. The new cafe will probably go to a chain with no interest in fixing someone's bike or taking a group of kids out for free."
Talking to the Scotland on Sunday newspaper, Forestry Commission press officer Steve Williams attempted to justify the move: "We understand the Hub's disappointment, however, the tendering process is being carried out strictly in accordance with public tendering for commercial opportunities procedures."
"FCS staff will be inviting the Hub, as with the other unsuccessful bidders, to a meeting to be given feedback. This will be done once the tendering process is complete."
It's the cold 'professional' response of a commercial business. On the one had, it's right and proper that business procedures have been followed but those procedures that exist to give the process a false sense of fairness ultimately aren't concerned with loyalty or soul, rather than of profit and loss.
Understandably, regular users of Glentress have been quick to air their disgust, with the Hub in the Forest's Facebook page now full of messages offering support and attempts to organise a protest.
Facebook user Richard Thomas summed up the general feeling: "What a terrible decision. Been going to Glentress for the last ten years and have seen what Emma and Tracey have done there over that time to make it what it is today. Also took a training course with the girls earlier this year that transformed my riding - they really are the complete package. So what can we do to make FC reconsider?"
Others were less restrained, branding the decision 'absolute crap', 'plain stupid', 'bloody awful' and several phrases that we won't reproduce on this family-friendly website.
Guy and Brunger's lease at Gelntress runs out in March 2012, with the new centre opening in Easter 2011 - it means that the two facilities will run side-by-side for a year leaving visitors free to vote with their feet.
Forestry Commission Scotland is a government department responsible for the protection of forest and woodland. Its mission statement is to "to protect and expand Scotland's forests and woodlands and increase their value to society and the environment." FCS is responsible to managing Scotland's forestry estate, which includes commercial aspects (eg timber production), conservation concerns and public recreation.
Roseanna Cunningham is Scotland's Forestry Minister. Guy and Brunger sent an email to Cunningham voicing concerns over the new centre at Glentress but have yet to receive a reply.
External links
The Hub in the Forest, Glentress: official website
The Hub in the Forest on Facebook
Forestry Commission Scotland on Twitter
Thank you for reading 20 articles this month* Join now for unlimited access
Enjoy your first month for just £1 / $1 / €1
*Read 5 free articles per month without a subscription
Join now for unlimited access
Try first month for just £1 / $1 / €1