Strava: one of the first apps on Google Glass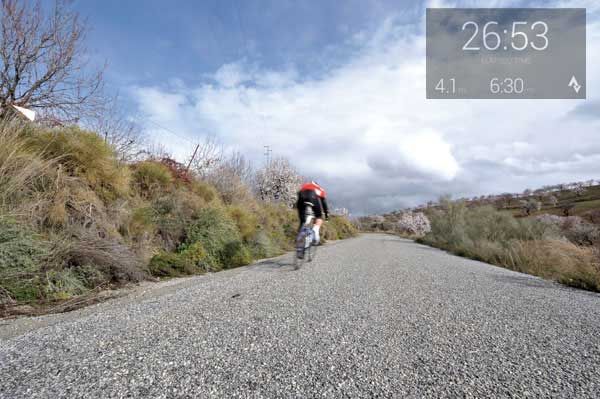 Ride logging and performance website Strava will be one of the first companies to provide an application for next year's Google Glass system, a wearable device that allows users to view information via a small screen built into a pair of glasses, and also film what they see.
Google has elected to use the Strava app as its headline application on the Google Glass UK website. The 'heads up' view of ride data displayed on the glasses will give a rider speed, distance, GPS information, heart rate and other details directly in view without the need to look down at a bar-mounted computer.
"Strava for Glass makes it easy to track your rides, visualize your progress, and challenge your friends, all while keeping your hands on the handlebars," says Google, which obviously sees a good fit between technology-aware cyclists and its new device.
Google Glass will produce the opportunity for riders to track their progress on Strava segments in real time in front of their eye(s), and to measure their progress against a 'virtual' training partner. All the while, you can film your ride and upload your clips directly to YouTube. Functions on Google Glass are performed by voice activation.
Wearable devices will undoubtedly be the next big thing: witness the fight over who will be the market leader in smart watches. But not everyone has seen Google Glass as a good thing.
Questions of privacy and distraction have been aired. How can you tell if someone is filming you? Will you be more concerned with looking at the Google Glass screen than actually looking at what is in front of you? Just today, a story has been posted on the BBC website of a tourist who was so busy checking her Facebook account on a mobile phone that she walked off the end of a pier in Australia and had to be rescued by coastguards.
With recently renewed calls for curbs on in-vehicle technology - in particular satellite navigation systems and mobile phones - to prevent drivers on British roads being distracted and causing collisions with fatal consequences, it could be that Google is walking into a tough market.
Watch Google's promotional film for its Glass device below.