Black Mamba Nitrile Gloves review
Are your hands repeatedly getting covered in black oil and grease? Maybe you have to maintain your bike and also perform body cavity searches in your spare time? Perhaps you just enjoy the colour black. If so, the Black Mamba Nitrile Glove could well be the product for you...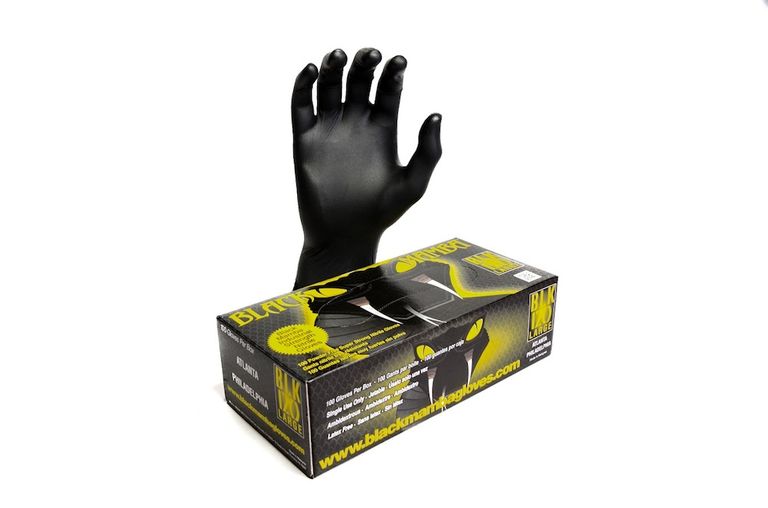 (Image credit: Grant Frederiksen)
Cheaper nitrile gloves are available, but the Black Mambas are the best quality nitrile gloves we have used. A useful purchase for any cyclist or border control official.
For
+

Some people will enjoy the black colour

+

Keep your hands clean

+

Protect hands from chemicals

+

Versatile - potentially many non cycling uses too

+
Against
-

Black colour hides the dirt

-

Price - cheaper products available
A nitrile glove is designed to offer greater dexterity than a marigold and is the kind of glove a surgeon or scientist would wear. They are also great at keeping your hands clean when working on a bike.
We would always recommend some nitrile gloves in your garage/workshop. These are great for when you clean your bike, as they protect your hands, not only from dirty grease, but also from the chemicals and solvents found in degreasers and other products.
The Mambas have good chemical resistance, comparable to other nitrile gloves currently available, but will be eaten by acetone and some other solvents. Fortunately, they provide a handy list of common chemicals and the resistance of the glove to them.
We recommend carrying a pair of these in your saddle bag. They take up next to no space and are a god send when you get a puncture on a muddy wet lane, on a winters day, as we found out!
Being black, it is not immediately obvious when the gloves are filthy. This is a slight negative, as it is nice to see when the gloves are dirty, so that you can chuck on a new pair. We have vast experience of using nitrile gloves and can report that the Mambas do feel stronger than comparable products.
They are slightly more heavy duty, which is potentially what you want when handling a jagged object such as a cassette. The price is more expensive than other gloves we have seen, but they are more robust, and at £13.50 for a box of 100 there isn't much in it.
For more information head over to Black Mamba. The company offers a wide range of products and more heavy duty gloves are available.