Axiom Kompressair G200A pump review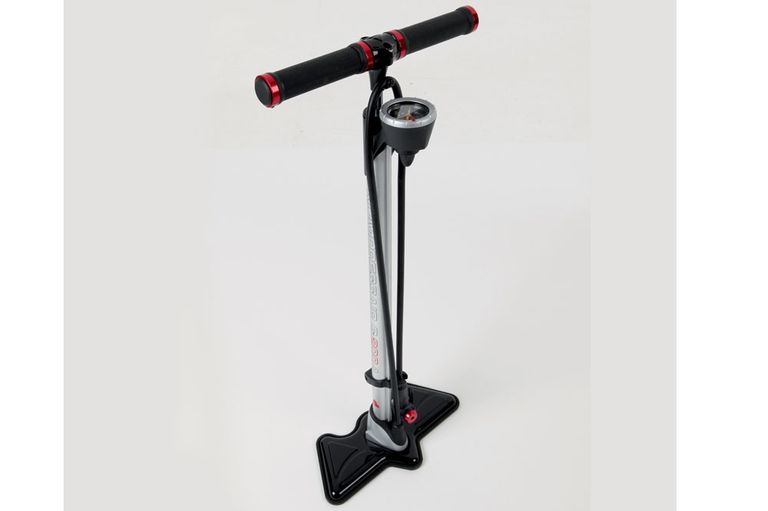 The twin colour-anodised nozzles make identifying Presta or Schrader a doddle while connection is quick and easy with decent sealing and very little leakage on removal.
The first thing that struck us about the G200A was the lock-on mountain bike grips.
The second was that this pump isn't all style over substance. The solid steel base is totally protected by a large rubber sleeve so the pump remains stable throughout even the most enthusiastic use.
The pump action itself is super-smooth and the top-mounted gauge is very easy to read with clear numbers and increments as well as a marker bevel.