Cube CNC mini-pump review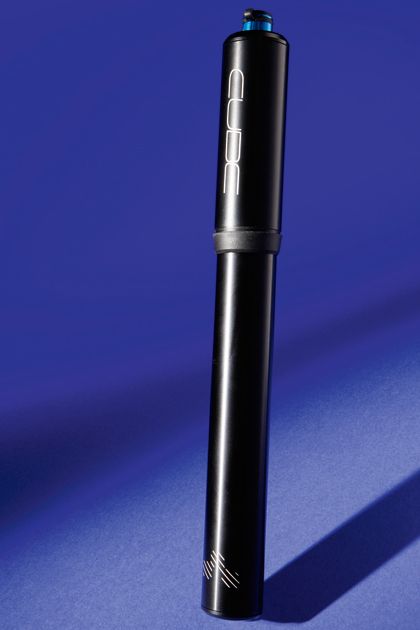 On our 700x24c road tyre we reached 55psi in 100 strokes before reaching the combined limit of our wrists and the pump.
The Cube is old-school in shape but decidedly modern in design, with the longer part of the barrel serving as the handle and pushing air through a flexible hose concealed very neatly in the top of the pump.
Even the anodised connector is a piece of art, and can switch between Presta and Schrader valves.
The large handle is comfortable in use, and with its chunky barrel the tyre fills fast, but the pressure ceiling is limited.