Muc Off Silicone Shine review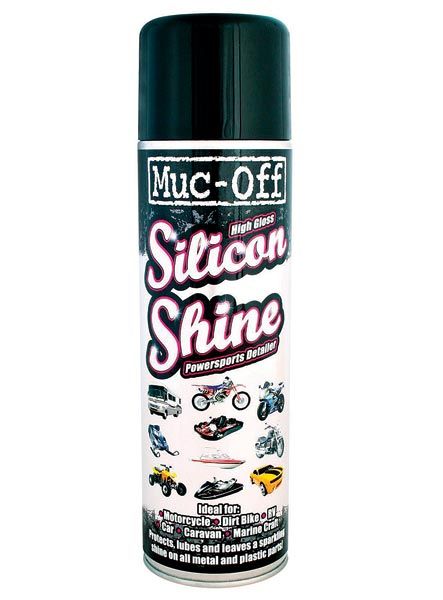 It goes without saying that braking areas are best avoided, and we didn't much like it on saddles either, but other than that a unanimous thumbs up. Oh yeah, and it smells of cherries - jury's still out on that one. Contact: www.muc-off.com
For
+

It works - leaves your bike very shiny

+

Silicone barrier helps repel dirt and water
Making your bike gleam used to involve elbow grease, but wax on, wax off no longer; a quick squirt of Muc-Off's Silicone Shine works wonders on practically all parts of your bike (and a myriad of other things too) with next to no effort.
Because it dries completely, paintwork, anodising, plastics and carbon parts can be coated and left looking like new again, plus the silicone barrier then repels dirt and water.
It really works, making a noticeable difference to how well grime rinsed off on the next wash.